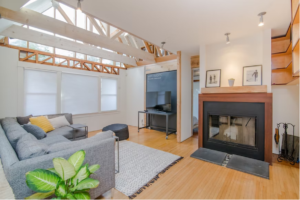 Nothing should hold you back from transforming that dull, boring room into a fascinating yet functional space. Whether it is making that home office a little less bleak or adding a touch of style and interest to your small living room, the little details and efforts will make the difference. If you feel like your home is not as attractive as you would want it to be, here are the top ways to beautify and make it more functional.
Declutter and Clean
Decluttering and cleaning is the obvious initial step to clearing the space and making it appealing to the eyes. Move from room to room to identify those items you no longer need and take to the store or discard them.

Consider bringing in a professional organizer to help you organize your home and maximize available space. Clear dust from your furniture and other surfaces, and take out your carpets and rugs for thorough cleaning. Also, clean the walls and mop the floor.
Add Decor to the Walls
While painting the walls may help brighten the space, plain-colored walls may not bring up that wow factor. It would be best to utilize textures and patterns alongside unique wall decor pieces to add visual interest and make a statement.
Some ideas for decorating your walls include wall paneling, gallery wall, accent wall, artwork, floating shelves, and photo wallpaper. Don't hesitate to search the internet for inspiration for wall art pieces, prints, and mirrors that can add personality to your walls.
Go for Greenery
You can never go wrong with the right houseplants when it comes to your aesthetic sense. The green shade has a way of creating a serene, calming, and aesthetically pleasing space while bringing natural energy into the home.
Consider placing a potted plant in an empty corner of your living room or somewhere in your bedroom to create a more inviting look. You can also beautify your dull balcony with pots of plants and flowers. If you are not good at caring for real plants, go for artificial ones.
Create a Creative Focal Point
A creative focal point is a key element in modern house interior design. It is what catches the viewer's eye immediately as they step into the room. Typically, every home has a built-in focal point that highlights its best features, such as an accent wall, fireplace, outdoor view, shelving, large windows, and more.
Even so, it will be best to emphasize the look of your interior design by creating your own focal points, such as designing accent walls and adding pieces of artwork and mirrors.
Upholster the Furniture
If you want a quick way to spruce up your living space and make a remarkable design statement without breaking the bank, change the furniture fabric. Choose a material that coordinates with your home theme and other furnishings. It will be best to use durable and easy-to-clean material for the living room and dining area.
Treat Your Windows
It might be time to strip off the old window coverings and substitute them with something elegant and modern. There is a wide range of window treatment ideas to select from, including shades, curtains, and shutters. Before deciding on how to dress your windows, keep in mind factors like privacy, aesthetic value, and natural light access. You may also consider changing the color of your window frame to a deep hue to create a dramatic effect.
You should aim to make every room in your home a place you love spending time in without feeling bored or uncomfortable. Visualize the kind of space you want and use these tips to start transforming your home one day at a time.