In the past couple of years, a huge change was made when it comes to the lifestyle of people. Namely, a lot of them have concluded that spending more time at their homes is much more appealing, than being continuously outside.
No one can tell for sure whether can blame the pandemic for this sudden shift or maybe people have realized that being at home is a lot more convenient, especially now when they can order food, purchase things, and book trips all by virtue of the internet and numerous apps.
So if you've suddenly become a couch potato as well, yet you would like to live in a healthier environment, then maybe these suggestions below will help you create a happy, yet healthier home.
Amazing Home Additions To Improve Your Health
Let's Start With Water Purifiers
If there's one thing we need to be careful about is the water we drink. After all, it is crucial for our survival. But have you ever wondered whether the water you are drinking is safe and clean enough?
If that's not the case, then what can you do? The answer is simple. You can purchase water purifiers because they are developed to ensure that you are having pure drinking water. In case you didn't know, UF and RO technologies utilized in these purifiers simplify the removal of microorganisms residing in the water that are capable of causing numerous illnesses. 
What About A Home Gym?
People have a tendency, particularly now during colder weather to neglect exercise because they do not have the desire to go outside, to the gym. And at times, they are simply too lazy to move.
And that's completely fine, however, if you want to maintain your fitness, then it would be recommendable to invest some cash in a home gym. Now, it doesn't mean that your entire house should look like a gym.
On the contrary. A couple of items will do the job. We do not need to remind you that this is not only beneficial for your health, but for your pocket too because you will save a bunch of money on the gym membership.
What Else Is Worth Considering?
HVAC & HEPA Filters
Another thing that's essential for our overall well-being is indoor air quality. If you share this opinion, then the best thing that you can do is to upgrade your furnace filter. There are various excellent models on the market.
If you're looking for a manufacturer that truly makes high-quality filters, then opt for the ones made by Enviroklenz. Their models perfectly capture VOCs and various other toxic particles that filters typically miss. 
Now, if you struggle with asthma or allergies, then it would be great if you bought a HEPA filter which is available for portable air purifiers and HVAC systems.
A Tempting Home Sauna
Yes, this may be a pricey suggestion, but it is for sure worth every penny and is generally a spectacular addition to your space. Surprisingly, there are numerous benefits of home saunas. One research has shown that they enhance sleep quality, detoxify the body, help you relax, and aid in weight loss. 
Plus, let's not forget to accentuate the fact that when you have a home sauna in your possession, you are not obligated to share it with strangers, which is not the case with public ones.
And public saunas tend to be very dirty because they are not frequently cleaned, which is one of the reasons why it's great to have your own.
Embrace Indoor Plants
Plants aren't just here to make a décor statement and beautify the space we live in, but they are also here to improve our health. Many studies have showcased in the past that they lower stress levels and what's even more interesting – spark creativity. 
More importantly, there are some houseplants that can perfectly purify toxins in the air, particularly the ones in smaller, enclosed spaces with little to no airflow. The market offers a wide range of beautiful, yet useful plants intended for various purposes and it's up to you to decide which sort you need the most.
Natural Lighting
There are many benefits of natural lighting, like enhanced creativity, better mood, improved sleep, and higher levels of vitamin D. Now, if you've noticed that your home is a bit darker and you would like to add some light to it, then you can always purchase or replace current windows to enable more sunlight.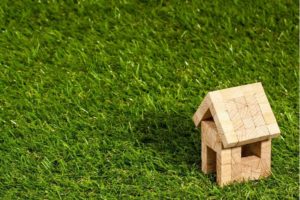 As you can see, there are a variety of different things that you can do to turn your house into a beautiful haven and at the same time, live in a space that's healthy. It truly doesn't take too much to accomplish this.