Are you tired of the same old look in your home? Are you looking for new and unique ways to decorate your space and make it more enjoyable to live in? If so, you're in luck. In this blog post, we will discuss four unique ways to decorate your home and make it feel like a true reflection of you. Whether you're into quirky and fun decorations or prefer a more minimalist approach, we have something for everyone! So sit back, relax, and get ready to be inspired.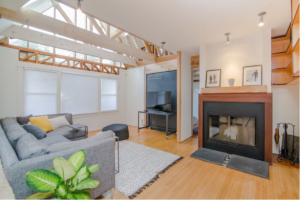 1) Add Some Wall Stickers
Wall stickers can add a fun and unique touch to any room in your home. They come in all shapes and sizes, and you can find ones that match just about any theme or style. From animals and nature scenes to inspirational quotes and abstract patterns, there is sure to be a wall sticker that speaks to you. As seen at Wallboss, tree wall stickers are becoming increasingly popular. They can add a touch of nature to any room, and they come in a variety of styles to suit any taste. Plus, wall stickers are easy to install and remove, which means you can change your mind about them at any time.
2) Hang Some Artwork
Adding artwork to your home is a great way to inject some personality and style. It can also be a great way to showcase your interests and hobbies. Whether you opt for paintings, photographs, or prints, make sure the artwork you choose speaks to you. Don't be afraid to mix and match different styles either; as long as it all goes together well, there's no wrong way to do it.
If you're not sure where to start when it comes to choosing artwork, head to your local art gallery or museum. There you will find a wealth of pieces to choose from, and you can even get ideas for your own home. If you prefer something more personal, try finding an artist online who sells their work directly to the public. You can find some great deals this way, and you'll be supporting an independent artist.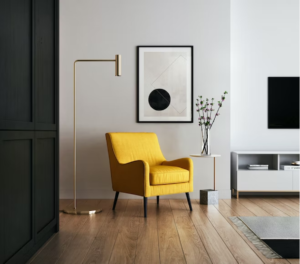 3) Use Unique Furniture
There's no need to stick with the same old furniture styles when decorating your home. Why not try using something a little more unique? This could be anything from a funky chair or sofa to an interesting coffee table or sideboard. Not only will this add character to your home, but it can also be a great conversation starter.
If you're having trouble finding unique furniture, try looking for pieces made from recycled materials. Not only is this good for the environment, but it also means you'll have something totally unique in your home. Alternatively, try commissioning a piece from an independent designer or craftsman. You'll likely pay more than you would for mass-produced furniture, but the end result will be well worth it.
4) Get Creative with Accessories
Accessories are a great way to add personality to any room in your home. They come in all shapes and sizes, and they can be used to brighten up any space or add a pop of color. From rugs and cushions to vases and lamps, there are endless possibilities when it comes to accessories.
One of the best things about accessories is that they're easy and affordable to change whenever you feel like it. So if you get bored with them after a while, just switch them up for something new. Or if you want to update your decor without spending too much money, simply add some new accessories instead of buying new furniture or wall stickers.
Decorating your home doesn't have to be difficult or expensive. These four tips should give you some ideas on how to get started. So go out and start decorating! And don't forget to enjoy your time doing it.