Are you looking to sell your home and want to make a great first impression on potential buyers?
The key to attracting buyers is by enhancing your home's curb appeal. The exterior of your home is the first thing that potential buyers see, and it can make or break their decision to even step inside.
So, if you want to wow potential buyers and increase your chances of selling your home quickly, here are eight curb appeal tips from the Maverick Group that you should not miss.
What Is Curb Appeal?
Curb appeal is the visual attractiveness of a property when passersby see it from the street. It's the external charm that catches the eye of potential buyers or visitors.
The concept of curb appeal encompasses all the elements that contribute to the overall appearance of a property, including the
landscaping
paint
and other exterior features.
Why Is Curb Appeal Important?
Curb is important because it's the first impression potential buyers get of a property. It has a massive impact on their decision-making process.
In fact, the National Association of REALTORS® (NAR) reports that 97% of its members agree curb appeal is a vital factor in attracting a buyer.
A property with strong curb appeal will capture attention and pique interest. As a result, you'll more likely receive offers or house tour appointments.
But a neglected exterior discourages potential buyers, causing them to move on to other options. Plus, an inviting exterior justifies higher asking prices. You'll have better chances of a higher sales price!
So investing in landscaping to improve curb appeal is always a wise decision for sellers.
8 Tips to Boost Your Curb Appeal
1. Power Wash Your Exterior
The first tip to enhance curb appeal is to power wash your property's exterior.
You see, dirt and mildew can build up on the exterior surfaces over time. They make your property look old and dull.
Introducing the power washer.
Power washing is a quick and effective way to remove these unwanted substances. It uses high-pressure water to blast away the dirt and stains. Leaving a clean and bright surface behind.
You can use this process on a variety of materials, including
siding
brick
concrete
and decks.
Power washing also gives a sense of maintenance and care. Providing potential buyers more confidence in the condition of your home.
2. Paint With a Fresh Coat
One of the easiest ways to improve curb appeal fast is by giving your home a fresh coat of paint.
A new paint job transforms the look of your home and makes it stand out from the rest of the neighborhood.
Choose a color that complements your home and the surrounding environment.
A pop of color on the front door can add personality. In contrast, a neutral color scheme can create a clean and classic look.
Before painting, make sure to clean and prepare the surface. Fill any cracks or holes, sand rough areas, and apply a primer if necessary.
Choosing a high-quality exterior paint will ensure a long-lasting and durable finish.
With a fresh coat of paint, your home will have renewed vitality. Your home will no doubt catch the eye of potential buyers.
3. Pay Attention to Your Lawn
Your lawn is a testament to how well you maintain your home. A poor-looking lawn cancels out any glamour the interior may have.
How can you invite guests in when they dislike what's out? So, pay attention to your lawn.
Mow it. Trim the edges along the walkways and driveways. Do you have shrubs and bushes? Shape them up to enhance their aesthetic appeal.
Remove weeds in a regular basis. Also, don't underestimate the power of flowers and seasonal plants if you can maintain them.
There's so much you can do to keep your lawn in tip-top shape!
4. Brighten the Lights!
Set the mood with exterior lighting, especially during evening viewings.
Strategize where to place them. Make sure you make it effortless for your potential buyers to see the best features. Take note of key objects, such as
plants
trees
patios
garage
and walkways.
Choose lighting fixtures that complement your home's architectural style for optimal results. Use a mix of fixtures, such as
wall sconces
post lights
and landscape spotlights to create layers of illumination.
Consider using warm white or soft yellow LED bulbs for a cozy ambiance. With proper lighting, your home gains depth and character that's hard to miss.
5. Clean Exterior Fixtures
Ensure your exterior fixtures are as clean as they are welcoming.
Think of fixtures as the accessories that complete your home's outfit. Believe it or not, well-maintained fixtures elevate your home's curb appeal.
They might seem like small details, but they make a big impact. Here are some of the fixtures to keep in mind:
doorknobs and handles
house numbers
mailbox
doorbell
outdoor furniture
and garage door.
These cleaning tasks seem minor. But collectively, create a sense of care that potential buyers will notice.
6. Repair What's Broken
Address broken or worn-out elements that bring down the value of your home. This is a pivotal step in maximizing your home's curb appeal.
Potential buyers feel more confident seeing a property with minimal visible issues. Hence, here are some of the common repairs to watch out for:
roof
exterior walls
windows and doors
gutters and downspouts
fencing and gates
outdoor fixtures
and driveway.
For major repairs or issues beyond your expertise, consider hiring professionals. Their expertise ensures that repairs are done properly.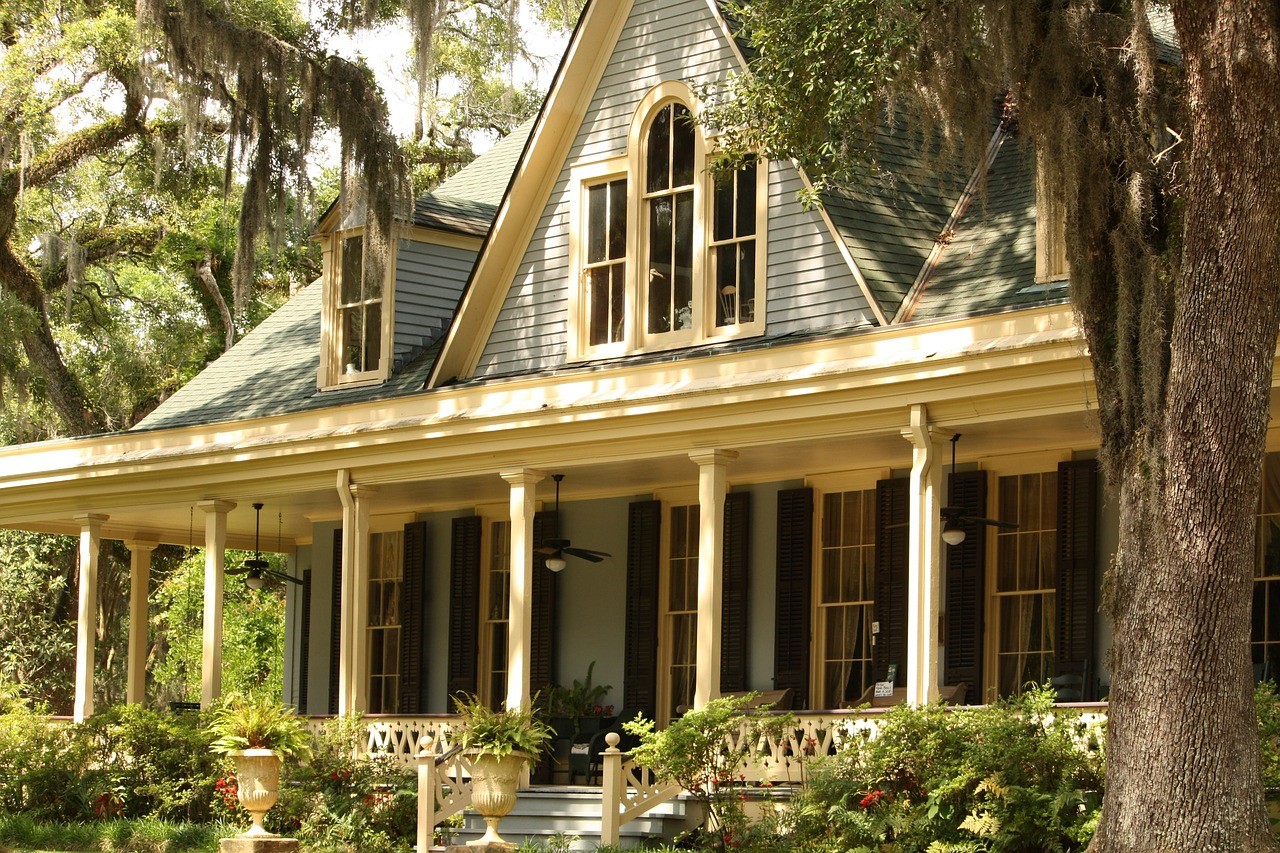 7. Enhance Your Porch
Your porch isn't just a physical space—it's a welcoming introduction to your home's character. Much like a smile, an inviting porch can set a positive tone for potential buyers even before they step inside.
Elevating this space is a valuable strategy for enhancing your home's curb appeal.
You can do so by upgrading your furniture and seating. Introduce potted plants and flowers to your porch. You wouldn't believe how much greenery can enhance your home's aesthetic appeal.
8. Depersonalize
Your home is filled with personal touches that make it uniquely yours.
However, when it comes to selling, depersonalizing is a key step. It allows potential buyers to envision their own story within your space.
Creating a blank canvas that highlights the home's potential rather than your individual style can help secure a sale.
Remember, first impressions are everything. With a little time and effort, you can create a stunning exterior that will make buyers fall in love at first sight.