Do you know the signs of a pest infestation in your home? Keeping a close eye on indicators can help determine if a pest has made camp inside your walls. Although it can be unsettling when pests invade, proactive steps taken to detect them early will prevent further headaches in the future such as costly restoration, expensive extermination services, and potentially severe health issues. This guide will cover why regular pest detection is vital for homeowners, ways to stay vigilant against potential invaders, and cautionary tales of what happens when pests remain undisturbed.
Contact a pest control professional.
As a homeowner, one of the last things you want to deal with is a pest problem. Unfortunately, these unwanted guests can sometimes sneak into your home without you realizing it. That's why it's essential to know how to detect pests early. If you see signs such as small droppings or bite marks around your home, don't panic- but don't ignore it either. Contact a pest control professional as soon as possible to get an expert opinion. They will be able to identify the issue and develop the best plan of action to resolve it quickly and efficiently. The reputable providers of Edmonton pest control service at Ecopest.ca suggest that you opt for environmentally friendly solutions to keep your home pest-free. Remember, early detection is vital in preventing an infestation from getting out of control.
Inspect your home both inside and out regularly for signs of infestations.
One of the worst things that can happen is discovering a pest infestation in your home. Not only can it be costly to eliminate, but pests can also be a severe health hazard. That's why it's essential to detect them early. A regular home inspection, inside and out, is the key to spotting an infestation before it gets out of hand. Look for signs like droppings, chewed-up materials, nests, and unusual smells. Check all areas, including the attic and basement, as pests can infiltrate even the tiniest cracks and crevices. By staying vigilant and catching an infestation early, you can save time, money, and stress in the long run.
Check for any pest droppings, nests, or trails outside your home.
Pesky creatures can cause significant damage to your property and even pose a risk to your health. Fortunately, there are various tips that you can use to detect pests early before they cause any significant problems. One of the most effective ways is to check for pest droppings, nests, or trails outside your home. Doing this will help you identify the type of pest and the areas they are infesting so that you can take appropriate action before it's too late. By being vigilant and proactive in pest control, you can keep your home safe and reduce the risk of infestations.
Look for any holes in walls or furniture.
Few things are more unsettling than pests entering your living space. When you spot a bug, chances are there's already a full-blown infestation brewing somewhere. That's why it's crucial to keep a vigilant eye out for any early warning signs. One such sign to watch for is holes in walls or furniture. These could signify a burgeoning termite colony or rodents scurrying behind the scenes. By catching these subtle signals early, you'll be able to nip the problem in the bud and keep your home pest-free. So, stay on high alert and take action as soon as you suspect anything is amiss.
Listen for any scratching noises coming from behind the walls.
Taking preventative measures is crucial. One effective way to detect pests early is to listen to scratching noises. Pests like rodents and insects habitually hide inside walls and other areas of your home, creating a nuisance and potential danger. Keeping your ears open can catch any unusual sounds that could indicate a pest infestation. So if you hear any scratching noises or unidentified sounds, don't hesitate to take action and call a professional pest control service. Detecting pests early can save you time, money, and potentially stressful situations in the future.
Pay close attention to any changes in temperature, humidity, or smell.
Keeping a watchful eye on any changes in your surroundings that might signal a pest problem is essential. Be attuned to variations in temperature, humidity, or odd smells that might indicate an infestation. Whether it's rodents, insects, or other unwanted guests, catching the problem early is imperative to preventing a full-blown infestation. By taking proactive steps to detect pests early on, you can avoid costly damage to your property and potential health risks to you and your family. So, stay vigilant and take action as soon as you detect any possible signs of a pest problem.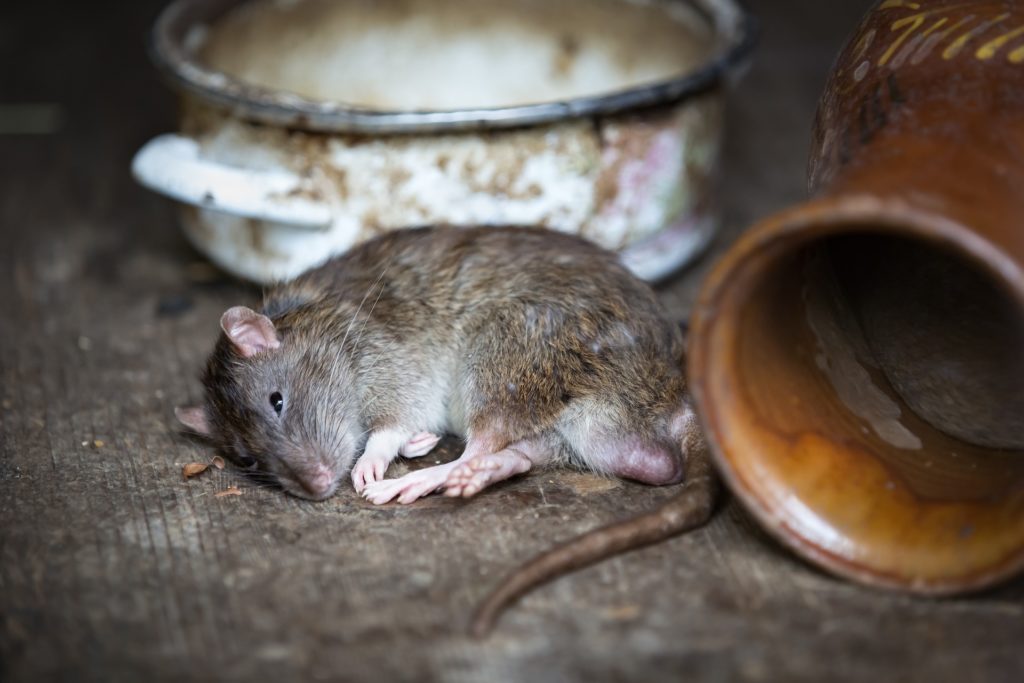 Taking proactive steps to detect pests before they become full-blown infestations can save homeowners from a more costly and damaging problem. If you think that there's something amiss within your walls or furniture, call up an experienced pest control team right away, so they can assess the situation and get it under control. As long as your home is periodically checked for potential problems, any potential pest issues can be kept at bay.