Home improvement projects can be daunting. Whether you're looking to update a room in your house or completely remodel it, there are a lot of decisions to make and tasks to complete. It's easy to get overwhelmed by the process, but with some planning and organization, you can take on any home improvement project with confidence. 
The first step is deciding what kind of improvements you want to make. Do you need more storage space? Are there certain rooms that need updating? Is energy efficiency important? Once you have determined what changes you'd like to see in your home, it's time for research. Look online at different design options and consider hiring an interior designer if necessary. Then start gathering materials and supplies for the project so that when it comes time for construction or installation, everything is ready!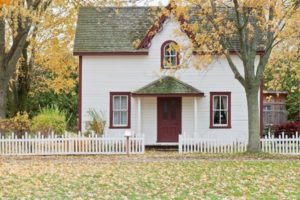 1) Roof Maintenance
Maintaining your roof is essential to protect your home from the elements. Proper roof maintenance helps keep your home dry, warm, and comfortable. It also prevents water damage and other types of structural damage that can be costly to repair. According to roofing pros at amroofingva.com, you need to make an informed decision about whether a roof repair is the most affordable option or if it makes sense to replace the entire roof. Regular inspection and maintenance of your roof should be conducted as part of a regular home maintenance routine.
2) Energy Efficiency
Making your home more energy efficient can save you money on monthly energy bills while also reducing your environmental footprint. There are a few ways to make your home more energy efficient, from replacing windows and insulation to adding solar panels. You can also look into installing smart thermostats and appliances or switching to LED bulbs. Taking these steps will not only help you save money, but can also add value to your home.
Not to mention, these energy-saving improvements can also come with tax credits or cash incentives, so it pays to do your research.
3) Kitchen/Bathroom Remodel
Remodeling a kitchen or bathroom can dramatically change the look and feel of your home. It's important to consider both style and function when remodeling these rooms. Do you want to go for a modern look or a traditional style? What kind of appliances are necessary? How much storage space do you need? Answering these questions can help you create the perfect kitchen or bathroom.
For example, if you're planning a kitchen remodel, look into the latest trends in cabinetry and countertops. You can also explore different flooring options that are both stylish and resilient. Professional help is recommended when it comes to bathroom remodels. A contractor can provide advice on fixtures and materials that will work best with your space. 
4) Home Security
Keeping your home secure is an important part of any home improvement project. Installing a security system with motion-sensing cameras and alarms can help protect you from break-ins and other security threats. You should also consider investing in window locks and door locks with deadbolts to further safeguard your home. Additionally, if you have any outbuildings or sheds, make sure they are secured as well. Taking precautions like these can help give you peace of mind and keep your family safe. 
Additionally, if you live in an area prone to floods or other natural disasters, consider investing in weatherproofing solutions for your property. Reinforced windows and doors are essential for protecting your home from extreme weather conditions. 
5) Landscaping
Sprucing up your yard is a great way to increase the value of your property. You can create an outdoor space that is inviting and enjoyable for you and your family. Consider planting trees or shrubs to provide shade during hot summer days, as well as adding pathways, fencing, and lighting for easy access around the yard. You can also add a deck or patio for outdoor entertainment. Plus, investing in landscaping can increase the overall value of your home. Not only that, but it can also reduce energy costs by providing natural insulation.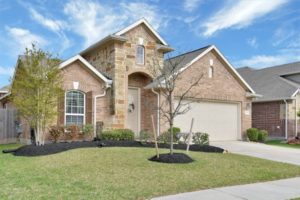 Whatever home improvement project you choose to tackle, make sure to take the time to plan and prepare beforehand. Doing so will help ensure your project runs smoothly and is completed on schedule. And don't forget—before starting any big project, always remember to check with local building codes and ordinances to make sure you are in compliance. Keep in mind that each project will require different permits and approvals, so it's important to do your research ahead of time.