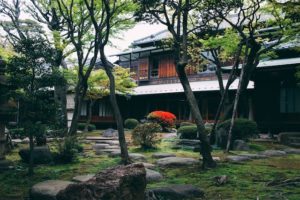 A garden room can have so many uses, which is why so many families are opting to install their own. The most popular uses for garden rooms are turning the additional space into a home office, children's playroom, an annexe, or hobby room.
That doesn't mean that your garden room can only be used during the day. The possibilities are endless when it comes to using your garden room at night. Keep reading this article by Swift for some inspiration.
Evening dinner parties
Evening meals and hosting friends and family is a special time. Allowing everyone to get together over a delicious meal and drinks. For those who may not have all the space they wish for to host their friends and family, a garden room is the perfect solution. Offering an additional space in which you could incorporate a large dining table with plenty of seating for all your loved ones.
In the summer months, a garden room is perfect for family BBQs where you can make the most of outdoor living. Into the evening you could barbeque your food outside and eat inside at the table, having drinks and nibbles on your garden room patio late into the summer evening. For those winter months, dinner parties can be held inside while you watch the stars from your well insulated and heated garden room. Ensuring your guests stay cosy and warm.
Home bar
Ever dreamed of being the perfect party host? Hosting the best parties for your friends. Whether you favour a classy cocktail party or a cheesy disco, a garden room can be transformed to hold the best parties. Set yourself up a home bar within the space of a garden room and invite your guests over for a few drinks.
Saving yourself from the mess inside your own home and the cost of having to head down to the pub or club! Be sure to keep your favourite beverages in stock, as we are sure your friends and family will be regulars at your garden bar.
Guest bedroom
Host your guests and keep them cosy and warm within a well-insulated garden room, designed specifically to be a guest bedroom. Creating the perfect accommodation for your guests in a garden room will offer extra privacy or provide the extra space you need if you do not have a guest bedroom within the home. Remember that garden rooms used as accommodation with bathroom and kitchen facilities do require planning permission.
Stargazing
A garden room can create the perfect setup for avid astrologers and lovers of the night sky to relax and star gaze. Keeping away from the lights and noise of your house, the garden room can be fitted with your telescope and cosy furniture to keep you entertained for hours. If you wish to get even closer to nature, a canopy garden room provides the perfect shelter from the rain to sit on your patio and enjoy the glittering night sky.