A garden must be maintained regularly to stay healthy and well-looking.  Most plants require enough quantities of water, sunlight, and nutrients to grow and produce correctly. Water your garden, make sure your plants get enough sunlight, and get rid of weeds so they don't share the soil's nutrients with your plants. Follow these useful tips to make sure you take proper care of your garden.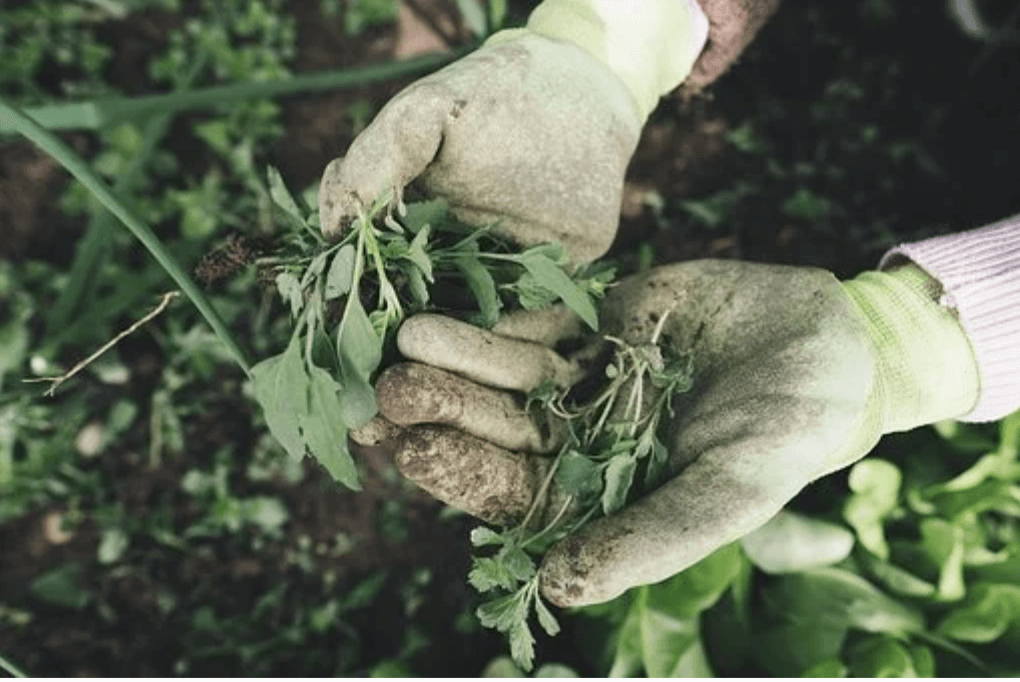 Essential Tools
When it comes to garden upkeep, the first and most crucial item you'll need is a good garden bucket. You're going to put all your weeds in it, and you're going to put the things you deadhead off the plants in it, and instead of making tiny piles as you walk around the garden, you're going to put them all in the bucket, nice and tidy, and it'll go with you. A nice pair of garden pruners are the next most crucial item. They should be sharp because you'll be using them to do your deadheading and chop back any perennials that require it. You'll also need a good garden trowel. Because you need to be able to penetrate the soil, it should be quite robust. 
It's also a good idea to have a range of gardening stakes on hand. Different plants require different types of staking, and you'll also need something to connect the stakes to the plants. Garden twine is a nice old-fashioned remedy. It lasts the entire season, is biodegradable, and does an excellent job. These items should be readily available in any garden center.
Compost
This is a green alternative to throwing away our food waste that has three major benefits. It allows food leftovers to break down in the presence of oxygen, resulting in no methane production. Second, composting mimics natural nutrient recycling processes by decomposing biodegradable materials to generate organic fertilizer, a more sustainable alternative to synthetic fertilizers that need a lot of fossil fuel energy to make. Finally, it keeps garbage out of landfills, which helps to preserve natural habitats that might otherwise be destroyed. The best thing is that you can compost right in your yard. 
Weeding
Weeding is the most vital thing you can do to maintain your garden looking nice and tidy, and it's also beneficial to the garden's health. It ensures that the plants you want to blossom are receiving all of the moisture and nutrients available and that those pesky weeds aren't sucking it all away. Weeding is a pretty basic process. The first step is to grasp the weed as close to the soil line as possible and pull it out. You must get the entire root of the herb. If you don't get the complete root, you've merely pruned your weeds and they'll grow back, so be sure you get the whole root. 
If you don't want to weed by hand, you can use a trowel instead. The same concept: make sure you get the trowel very up to the plant's roots, pop it up, shake off the earth, and you've got the complete root in the bucket. Some people also use chemical weed killers. You may use a herbicide, wait about a week, and then pull away from the dead weeds. If there is any overspray, it will destroy the plants you wish to maintain in your garden, but most importantly, it is releasing toxins into the environment, which will eventually make their way into the water supply and maybe into your glass of water.
Deadheading
Deadheading is a great way to keep your yard looking neat and clean while also benefiting the plants. The more you deadhead, the more blooms you'll receive. When deadheading, be sure to follow the wasted bloom back to where it has a natural break, such as where it's branching off to another branch with a bud so that you're not eliminating any blossoms that could be on the way while also removing anything unpleasant from your garden. After that, you may either pinch it with your fingers or clip it using pruners. 
When choosing which blooms to deadhead, take a look at the plant and observe which ones appear particularly lovely, as though you'd like to cut them and display them on your table. Those are the ones you should save. You'll want to get rid of anything that's starting to appear a touch shady or just plain bad. 
Staking
Everything appears lovely and clean in the spring when all the plants are low, but as the season progresses, the plants get taller, and some of them can become a little too big for their location. Staking is the most effective strategy to keep them in check. There are several stakes to choose from. Bamboo stakes are ideal for plants with a particularly strong core stem, such as lilies or dahlias. A little tiny fence made of link stakes can be used to contain a plant that is spreading a little too much, such as celosia. When using a bamboo stake, choose the stem you wish to stake and lay the bamboo stake extremely close to it, pushing straight down but not too close to the base of the plant. 
You want to make sure that the stem is sturdy since it will support the plant in the wind or rain. Take the plant and a piece of twine and tie it loosely beneath a leaf or branch, just enough to give it some extra support but not so much that it can't move.
The quality and lifespan of your plants, fruits, and vegetables may be improved with proper garden maintenance. Consider your garden to be an important feature of your house. Give it your undivided attention and it will be well worth the effort once you realize you have a wonderful area to spend time with family and friends.