Your roof is one of the most critical aspects of your home, keeping you safe from the elements and protecting your belongings. Every homeowner knows how essential it is to keep their roof in good condition but often overlooks doing regular maintenance to help extend its life span. This guide will let you know what steps must be taken to ensure that your roof stays strong and secure for many years. Read on for our top tips on extending the lifespan of your roof with minimal effort.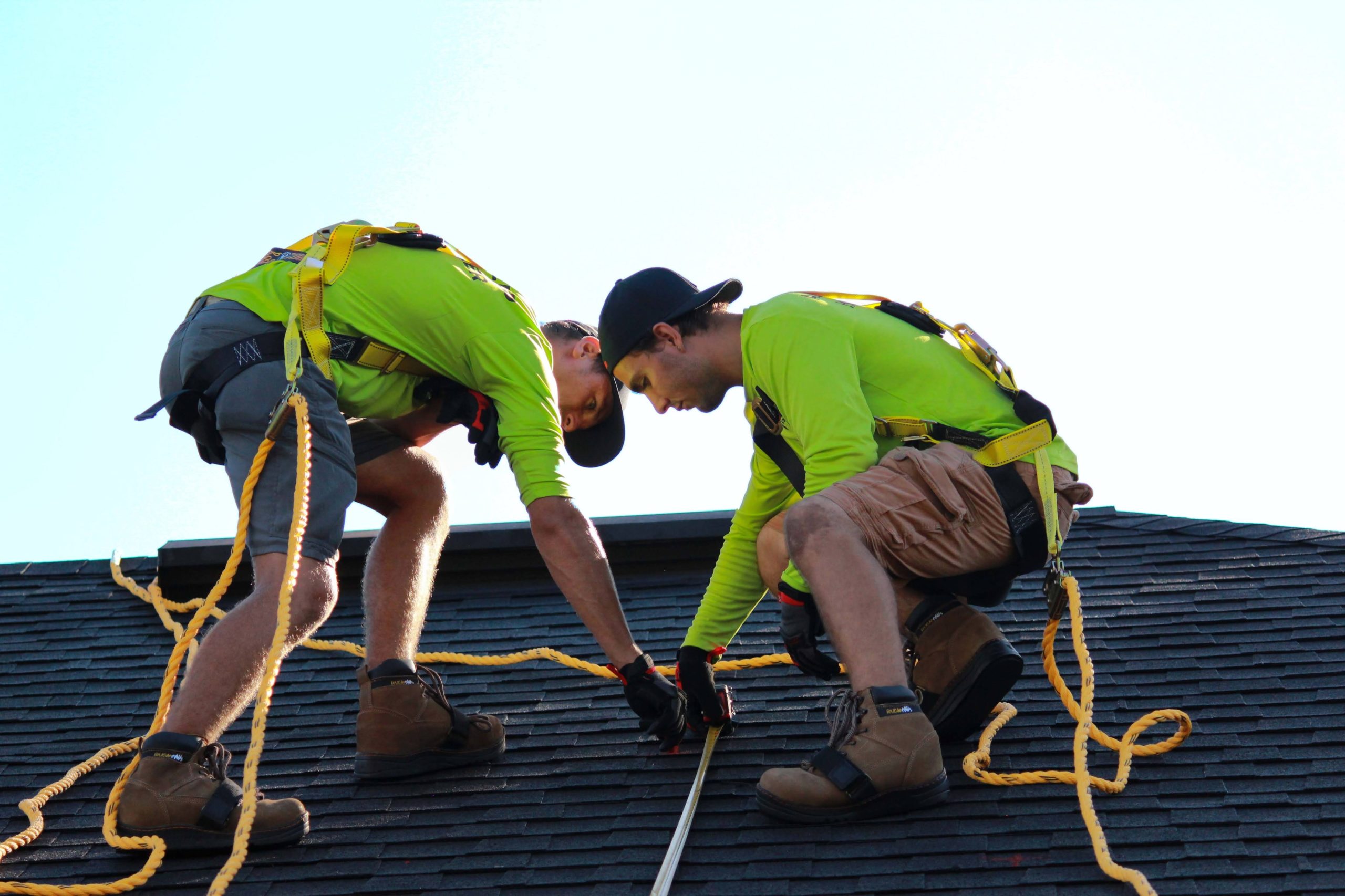 1. Have Your Roof Checked and Inspected regularly
Your roof is one of the most critical components of your home. It protects you from the elements and keeps you and your family safe and comfortable. That's why having your roof checked and inspected regularly is crucial. Regular maintenance and inspections can help identify potential issues before they become major problems, saving you time and money in the long run.
Inspect your roof before you have a leak or other serious issue. Residential roofing contractors at mrroof.com, for example, can ensure that your roof is in the best condition possible all year round, no matter the weather. Good professionals will inspect your roof for any damage or wear and tear, giving you peace of mind that your home is secure and safe.
2. Keep Your Gutters Clean
Gutters are designed to divert rainwater away from your home, but if they become clogged, they won't be able to do their job properly. To prevent this from happening, it's essential to regularly clean your gutters and remove any debris that has accumulated in them. Leaves, twigs, and other organic materials can cause blockages, leading to water pooling on the roof and potentially damaging it over time.
To keep your gutters in tip-top shape, give them a thorough clean every couple of months. This should be done inside and outside the gutter to remove any debris before it becomes an issue. If you're uncomfortable doing this yourself, plenty of professional gutter cleaners are available who will do the job for you.
3. Repair Any Damage Found on The Roof Immediately
If you think that your roof has been damaged, you mustn't hesitate to deal with the problem immediately. Repairing any damage found on the roof as soon as possible will save you a lot of time, effort, and money in the long run. By being proactive and seeking repairs as soon as possible, you can prevent the situation from worsening and causing more extensive damage.
Remember, even small leaks or cracks can escalate into major issues if not dealt with promptly. So, inspect your roof regularly and seek the services of a professional roofing contractor whenever you notice any signs of trouble.
4. Consider Coating the Surface of Your Roof
If you're looking for a way to prolong the lifespan of your roof and protect it from the damaging effects of UV rays, an aluminized coating could be the solution you've been searching for. Not only does this type of coating provide a sleek and modern look, but it's also highly effective in reflecting the sun's harmful rays. By applying a layer of aluminized coating to your roof's surface, you can prevent damage caused by UV exposure, which can lead to cracking, fading, and deterioration over time. This simple and cost-effective solution could save you from costly repairs while providing superior protection from the elements.
5. Use High-Quality Materials When Replacing Shingles or Tiles
Replacing the shingles or tiles on your roof is a significant home improvement project. To ensure that the completed job meets your expectations, it is essential to use high-quality materials. Not only will this result in a more aesthetically pleasing appearance, but it will also increase the lifespan of your roof. High-quality materials are often more durable and can better withstand inclement weather, such as heavy rain or strong winds. Additionally, using quality materials can prevent leaks and water damage, saving you money in the long run. So, when embarking on a roofing project, always choose top-notch materials for the best outcome.
6. Make Sure Attic Vents Are Properly Sealed
During the summer, homeowners always look for ways to keep their homes cool without constantly blasting the air conditioning. One often overlooked solution lies in the attic – ensuring the vents are properly sealed. Not only does this keep moisture out, preventing potential damage to the structure of your home, but it also helps keep the hot summer air from infiltrating your living spaces. Plus, properly sealing your attic vents can also reduce your energy bills – a win-win situation for any homeowner looking to stay cool and save money.
Taking the time to perform regular maintenance on your roof is essential for extending its lifespan. Following these simple tips will help ensure that your roof stays in good condition, keeping you and your family safe and secure all year round. So don't wait – take action today and prepare your home for a future of long-lasting protection.