We've all experienced it – the stuffy, stale feeling of poor air quality in our homes. Whether it is caused by dust, pets, cleaning products, or cooking smoke, poor indoor air quality can cause a host of issues, including headaches and respiratory irritation. Worst yet, these pollutants can even lead to more severe conditions over time if not addressed. Luckily, there are easy ways to enhance the overall air quality inside your house that won't take up too much time or energy- and we'll cover those tips here today! Read on for more information about improving the air you breathe at home.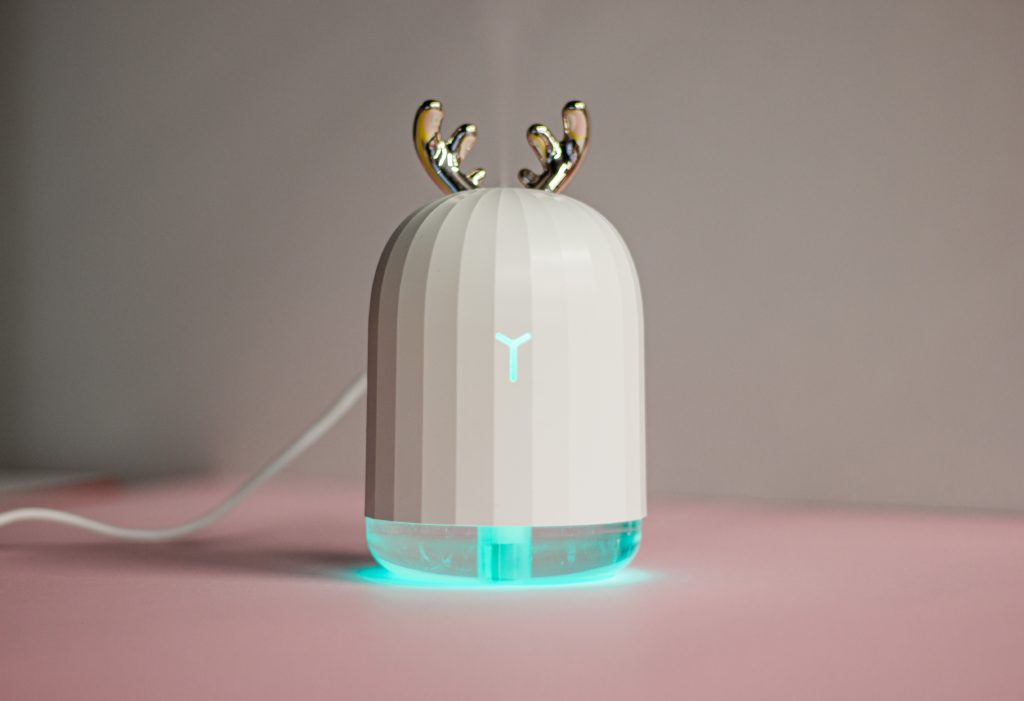 Change your air filters every three months
Breathing clean air is essential for our health and well-being. However, many homeowners overlook the importance of regularly changing their air filters. In fact, air filters should be replaced every three months to ensure the proper functionality of heating and cooling systems, as well as to prevent indoor air pollution. Consistent air filter maintenance not only enhances air quality, but also improves appliance efficiency, saves energy, and reduces the risk of costly repairs. By making a habit of changing your air filters every three months, you are not only investing in your health but also in the longevity of your home's appliances.
Use an air humidifier
Using a humidifier can improve air quality in your home by adding moisture to the air. Dry air can cause a variety of problems, including dry skin, irritated nasal passages, and even respiratory problems. A humidifier for the whole house can help alleviate these issues by maintaining a healthy level of humidity throughout your home. Instead of using individual humidifiers in different rooms, a whole-house humidifier can distribute moisture evenly and efficiently throughout your entire home, making it a convenient and effective solution for improving indoor air quality.
Install an air cleaner that removes allergens, and dust
Are you tired of sneezing, coughing, and dealing with an itchy nose? Look no further than installing an air cleaner that removes allergens, dust, and other particles from the air. Not only will your air be cleaner, but you'll also breathe easier knowing that you're not inhaling harmful pollutants. Say goodbye to pesky allergens that seem to linger in the air, and hello to fresh, clean oxygen. Whether you suffer from allergies, want to improve the air quality in your home, or simply want to create a more comfortable living space, an air cleaner is a must-have addition to your household.
Utilize natural ventilation when possible by opening windows
Breathing fresh air is essential to maintain a healthy and comfortable atmosphere in your home or office. Fortunately, there is a cost-effective and eco-friendly solution that can help you achieve this without relying too much on air conditioning or heating systems. Simply open your windows and doors to utilize natural ventilation. Not only will you improve the overall air quality but you will also benefit from the cool breeze that can help regulate the internal temperature. So, next time when you feel the need for some fresh air, don't hesitate to let the outside in. Your body and mind will thank you for it.
Plant indoor plants to absorb carbon dioxide and release oxygen
Planting indoor plants can be a great way to not only add some greenery to your home decor but also improve the air quality in your living spaces. Plants are natural air purifiers, and many varieties can absorb harmful pollutants and release fresh oxygen back into the air. In particular, some indoor plants are especially effective at absorbing carbon dioxide, which is great news for the environment. With the world's increasing problem of pollution and carbon emissions, planting indoor plants is a simple and effective way to make a positive impact on the environment. Plus, there are plenty of beautiful and low-maintenance indoor plants to choose from, making it easy to add some greenery to your home while also doing your part to combat climate change.
Clean with products like baking soda, vinegar, and essential oils
Are you tired of using harsh chemical-based cleaning products that not only harm the environment but also come with a host of health risks? It's time to switch to natural cleaning agents like baking soda, vinegar, and essential oils. Not only are these products affordable and easily available, but they are also incredibly potent and can clean your home just as effectively as chemical-laden products. From scrubbing your kitchen sink using baking soda to adding a few drops of lavender essential oil to your laundry, there are myriad ways to incorporate natural products into your cleaning routine. Not to mention, using natural products can give your home a fresh and pleasant scent that's free from any toxic fumes. So, do your part for the environment and your health by saying goodbye to chemical cleaners and hello to natural alternatives.
Monitor indoor humidity and maintain it at a healthy level
Maintaining a healthy indoor humidity level is essential for the overall well-being of your home and family. Excess moisture in the air can lead to mold growth, which can cause health problems and damage to your property. By monitoring the humidity levels and taking steps to keep them in check, you can significantly improve the air quality and protect your home. One effective way to control humidity is through the use of a dehumidifier. It is a simple yet reliable solution that can help create a comfortable and healthy environment for your living space. Don't let excessive moisture control your home, ensure you are keeping an eye on your indoor humidity levels to maintain a healthy living environment.
Use an air purifier to reduce the number of pollutants in the air
Breathing clean air is vital for our health and well-being, and an air purifier can help us achieve just that. Purifiers are designed to reduce the number of pollutants in the air, ranging from smoke and pollen to pet dander and volatile organic compounds. These pollutants, if left unchecked, can cause allergies or even more severe respiratory conditions. With an air purifier, you can improve the air quality in your home or office, ensuring that you have fresher and cleaner air to breathe. Using one of these devices is a simple but effective way to maintain a healthy environment for yourself and your loved ones.
Overall, improving indoor air quality doesn't have to be an overwhelming task. Just implementing a few simple daily practices, such as changing air filters regularly, dehumidifying your space, and using natural products for cleaning can help maintain the quality of the air that you breathe each day. Additionally, making an effort to slightly open windows and doors when possible will also help increase airflow. Lastly, investing in a humidifier, air purifier or air cleaner can catch what cannot be prevented from getting into the home such as smoke and pet dander. Implementing all of these suggestions can lead to a much healthier indoor environment for you and your family in both the short term and the long term.