Discovering mold developing in your residence is a major source of concern for homeowners, and everyone understands that the problem must be addressed soon before it becomes a much bigger problem. 
While household mold can vary dramatically, few are more concerning than the feared black mold. This mold can damage houses of any size and quality in the United States. The risks of black mold come from its deadly spores, which can cause several health problems and significantly impair the indoor environmental quality of your home.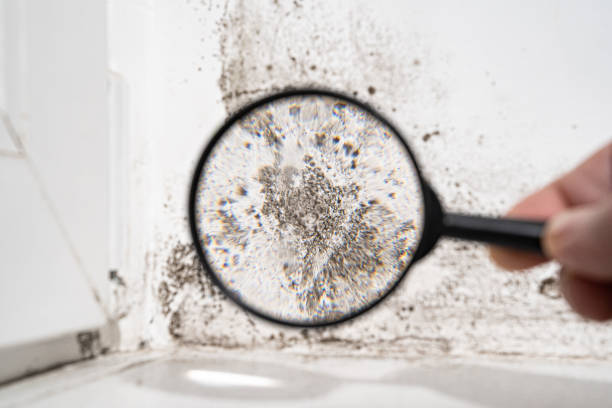 The hazards of black mold
When dealing with black mold in your house, definite care must be taken. But few individuals have the equipment and resources necessary to ensure their safety during the process. Even minor contact with black mold during the cleanup process can lead to health problems, and this is why getting professional mold testing in Mississauga is a must. 
An adverse response to black mold spores can induce vomiting, nausea, and hemorrhage in the lungs and nose in severe cases. Even though the severe health implications of black mold exposure are enough reasons to avoid personal cleanup, it is not the only reason to hire a professional team to manage a mold infestation in your house. 
Let us look at the reasons why one should keep away from clearing out mold on their own:
The mold growth might be worse than you expect.
Not every mold is evident. It's normal to detect a small mold area and overlook it as a minor discoloration. The visible portion of mold development is only the tip of the iceberg. Molds usually start growing a long time before they appear.
The process may begin in concealed regions such as basements, behind partitions, within panels, or subflooring. As a result, what seems to be a black fracture in your tiles might be mold growth eating deep through the flooring.
Mold regrowth could emerge in a matter of days
When it comes to mold removal, cleaning is never enough. You should not try to remove mold yourself because of the possibility of mold regrowth. No mold cleanup is complete until the cause of mold development is addressed to reduce recurrence. 
If the source is not fixed, mold is likely to return within a few days. You might believe you've finally got things in check, and then the hazardous molds reappear. To prevent this, it is recommended to leave mold cleanup to professionals.
Mold cleanup demands the use of proper equipment and expertise.
Mold treatment is not a typical cleaning procedure. Popularized mold remediation DIYs may make the procedure appear simple, but removing mold from any structure is no easy task. 
Mold remediation necessitates expertise as well as the use of cutting-edge techniques and equipment. Cleaning mold without the necessary tools and skills may lead to more pollution and poorer air quality in your house.
It's hazardous 
Breathing in mold spores while getting rid of the mold is extremely dangerous. Mold spores are present in the air, which can be dangerous in high doses. Taking issues into your own hands to remove active mold development worsens the issue.
When activated, mold contamination on ceilings, sheets, wood, or any other object releases spores. As a result, you run the danger of breathing in scattered mold spores. This might result in mold allergy symptoms such as breathing and coughing. It may increase the likelihood of asthma in infants and worsen it for those who already have asthma.
Conclusion
If the contaminated spot is too small, consider an organic mold-killing method. If the area is too large to manage, your best choice is to contact a mold remediation business with extensive expertise in dealing with mold. 
Prioritize your family's health and make use of professional mold removal services today to avoid the spread of dangerous infectious diseases.