With the rising costs of living, having a roof with a leak that is not repaired can be a huge problem for homeowners. This is why you need trustworthy roofers that will help you with installation, repairs, or maintenance. Finding the best ones in your area can be challenging as not all roofing companies were created equal but below are some qualities to look for that can guide your decision.
When looking for the best roofing company, it is important to ensure that you are hiring a team with the qualities you need. Here are some factors to consider:
Knowledgeable – Choose contractors with a lot of knowledge about roofing. They should be able to answer any questions you may have about the installation or repair of asphalt shingles, slate, metal sheets, and more.
Professional – The best ones conduct themselves respectfully and professionally. You can expect them to always be on time and to finish the project within the proposed timeline. They will do their best to ensure the work is done right because they care about their reputation in the community.
Attention to Detail – Good roofers pay close attention to detail when doing their work. They should ensure that all necessary repairs are made, and they should never skimp on quality or safety. They always ensure that the shingles are arranged properly and the roof looks pleasing overall.
Cooperative – You can count on the contractors to cooperate with other professionals to ensure a successful job outcome. They should also be willing to offer suggestions and recommendations to the homeowners as well whenever needed.
Strong Work Ethic – Select the ones who have strong work ethics and those who make sure that your roof will be durable and safe. A strong work ethic is needed to get the job done within budget.
Other Important Factors to Know About
Roofers are an important part of any property maintenance team. They are responsible for ensuring that the roof is in good condition and that any repairs or replacements are done properly.
Other important qualities a roofer needs are experience and knowledge. Those who have been working for decades in the industry will be able to know how to do repairs and replacements correctly, and you can also count on them to get the job done quickly and efficiently.
It's possible to buy high-quality materials. However, if the contractor is not experienced enough, there can be issues with the installation and handling of materials. It's best to check the years a company has been operating to determine its team's level of expertise and knowledge.
Warranties are also crucial because roofs are very expensive. The best local roofers have excellent workmanship and use high-quality materials. It's best to know the current warranty years that they are offering before hiring them. This way, you'll have assurance and peace of mind that they will do an excellent job with the project.
Skills Required in a Roofing Profession
To be a successful roofing contractor, the best ones need a wealth of skills, experience, and knowledge to do their job right. Here are just a few of the skills that are common in the roofing profession:
Roofing contractors must be able to use various tools and equipment, including saws, hammers, and nails.
These experts should have strong manual dexterity and be able to move quickly and agilely while at a high place.
They must be able to read blueprints and understand roof construction details.
The pros must know how to use weatherstripping, flashing, and other protective materials.
In addition to these essential skills, many roofing contractors also benefit from specialized training. This training can include courses in metalworking, lead work, shingle installation, insulation, and more.
Signs that you Need to Call a Roofing Contractor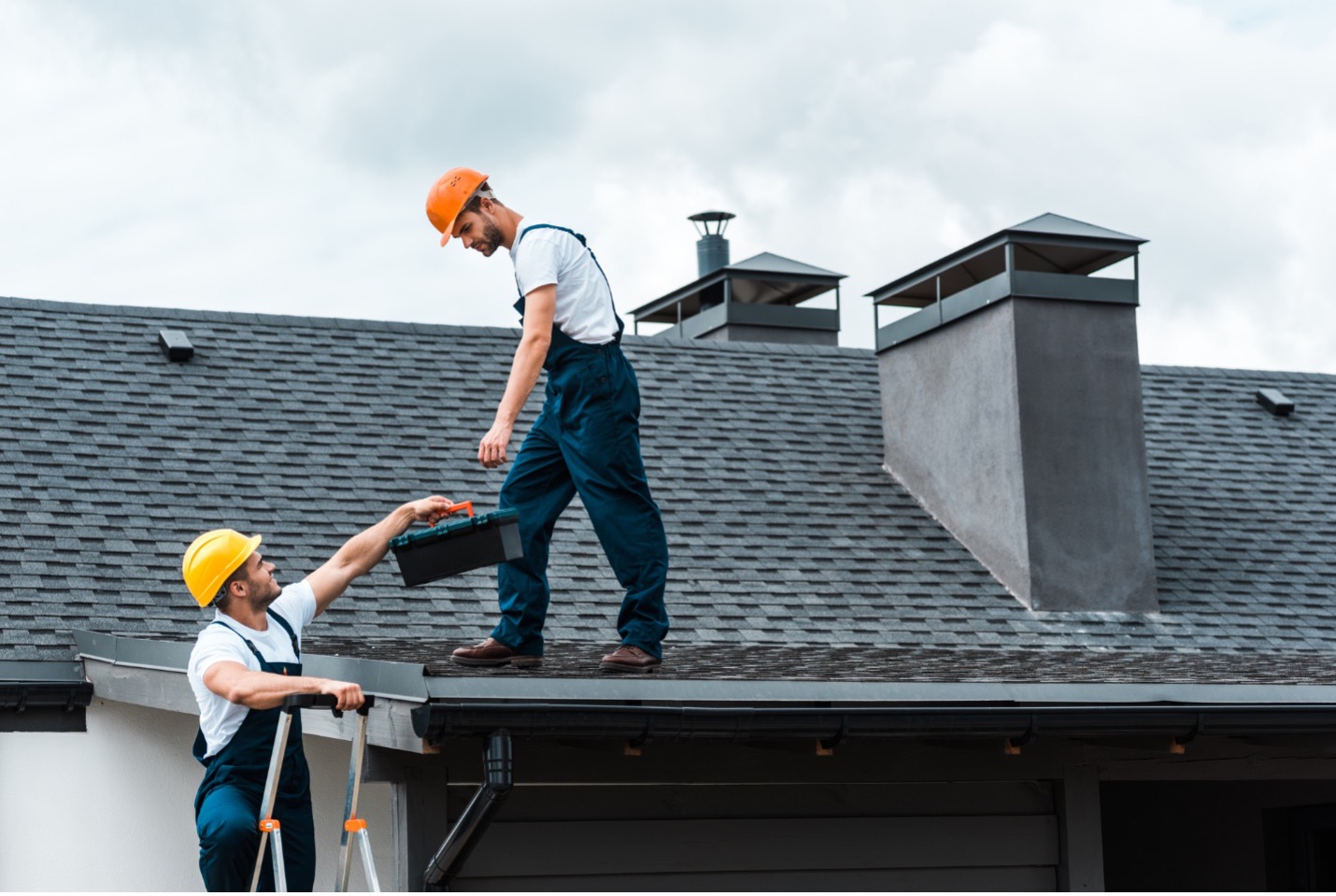 Missing Shingles
Whenever you notice missing shingles on the roof, it might be a sign that the seals have failed. There might also be signs of gray or black granules that the downspouts have collected, and if you see a lot of them, it's time to call the experts to fix them.
Leaks and Water Stains
During a rainy season, if you notice that the roof begins to leak and there are water stains on the ceiling, you might want to call a pro as soon as possible. A leaky roof can damage furniture and appliances inside the home and lead to mold and rot. If there's water pooling around the attic and in other unlikely places after a storm, it might be a sign of trouble, and you need to address this as soon as possible.
Worn or Loose Flashing
Worn, loose, or cracked flashings around chimneys can indicate an issue you must address as soon as possible. If there's protrusion present, it can suggest failed caulking that has undergone improper application. If you see that this is the case, call the experts immediately to have the flashing fixed or replaced. Read more about how the flashing works on this page here.
     4 Post-Storm Debris
If there are a lot of knocked tree trunks, dislodged shingles, and other severe impacts of a storm, you might want to call a pro to remove all the debris for you. They will check if there is significant damage on the roof and mend the problems before they worsen. They will also fix the dislodged shingles for the safety of everyone in the household.