A wicker furniture piece or home décor is something that stands out. It's so distinctive you can spot it even when you're a few feet away. Because of its versatility, this weaving style is made to create chairs, tables, sofas, and shelves.
Yes, you heard that right. Contrary to popular notion, wicker doesn't describe the material used to make furnishings. Instead, the term refers to the method of weaving the fiber materials a wicker furniture is made from, like rattan, cane stalk, seagrass, reed, bamboo, and synthetic materials.
Technicalities aside, we know you're looking to buy wicker furniture sooner or later to enhance your indoor or outdoor spaces. But perhaps, you may have some reservations about owning one for various reasons like longevity and comfort.
If you're still on the fence about wicker, consider reading this article to discover this furniture style's pros and cons.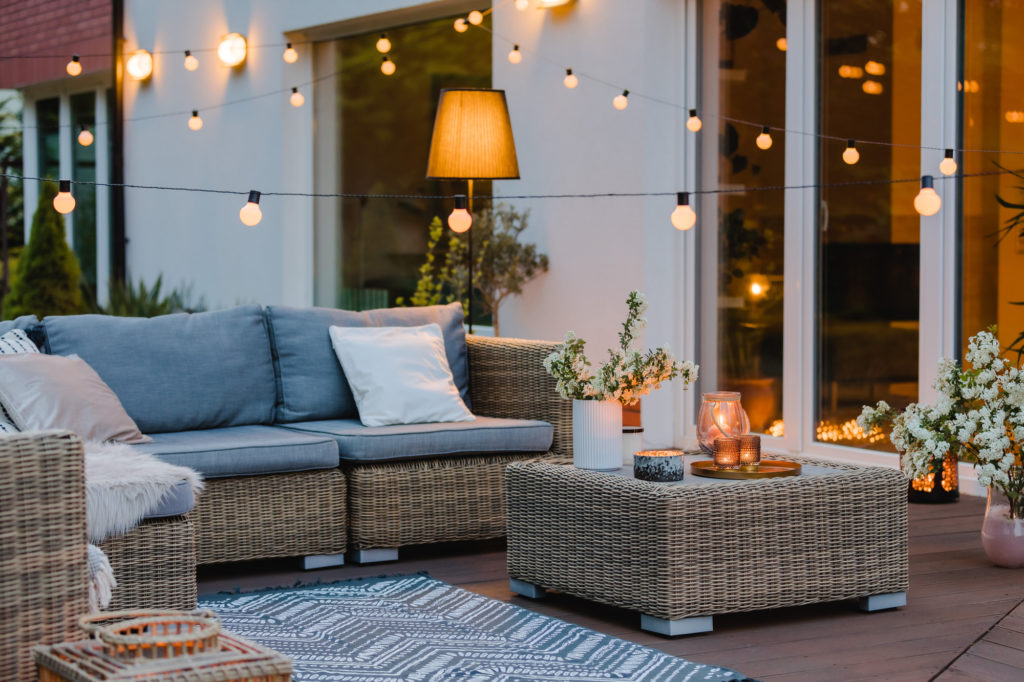 Pros of Wicker Furniture
Wicker furniture has numerous traits that can spruce up any living space. For one, wicker can be placed anywhere to complement most design themes, plus they come in different colors. If you want a peek, check out or shop my wicker products for affordable yet high-quality sets.
Below you'll find the top reasons to wicker furniture deserves a spot on your shopping list:
They Are Highly Aesthetic
Wicker's weaving style may look simple but exudes elegance and sophistication. The overlapping patterns look crisp and seamlessly blend in with their surroundings, making them a great addition to any section of your home, particularly if your interiors have a boho-inspired motif. Adding wicker furnishings can certainly add charm and warmth to your living space.
On the other hand, modern home themes can also benefit from elaborate wicker furnishings to spark a conversation. It can serve as an accent to any room, giving the space character.
They Require Little to No Maintenance
Wicker furnishings with natural materials like bamboo, reed, and rattan naturally resist rot and insects. But to protect them from extreme weather changes, it's best to coat them yearly to boost their aesthetic properties and protect them from molds.
On the other hand, wicker furniture pieces with synthetic materials like resin don't require too much. Just wipe it if it gets dirty, and don't expose them to too much heat to avoid discoloration.
They Are Durable
Wicker as a weaving style makes the furniture piece strong and durable, regardless of the material it's made from. Placing reed, bamboo, and cane stalks in a frame can dramatically increase these features. This means that once you've purchased wicker, you'll keep using it for a very long time, so long as it's from reliable makers.
And that's not all. Wicker is a good addition to our outdoor deck or patio because of their resiliency. While lightweight, wicker furniture sets are highly resilient and can withstand the elements.
Cons of Wicker Furniture
Despite such benefits, wicker owners can experience certain downsides, too, especially if you're buying low-quality furnishings from unknown sellers.
They Might Be Costly
Wicker furnishings made from natural materials are often handcrafted. As such, these pieces may carry a heftier price tag. You're paying extra for the craftsmanship and the care it took to produce such an exquisite product. But because it's woven by hand, buyers can be assured of high quality, durability, and longevity.
This isn't to say that wicker furniture made from synthetic materials isn't as sturdy. They still hold the same features, less the personal touch of furniture artisans. As such, they command lower prices and can be great alternatives if you can purchase a whole set of hand-woven wicker furnishings.
They Might Not Be The Most Comfortable
Because of the materials used, wicker isn't as comfortable without cushions. Like most wood materials, Reed, bamboo, and rattan can be hard to sit on. So, it's best to top your wicker with thick padded cushions to ensure you can survive hours of movie marathons or chilling with friends. As a bonus, you can customize cushions in eye-popping colors or textures like faux fur, improving your outdoor aesthetics dramatically.
They Can Still Get Damaged
Buying wicker furniture without ensuring its quality can be highly problematic in the future. For instance, the weave might loosen with time and poke or hurt anyone sitting on the damaged side. In some cases, a strong impact can likewise damage wicker, impacting its aesthetic properties. When these things happen, asking your seller for information about replacement or repairs is best.
Conclusion
Purchasing pieces of wicker furniture can sometimes be a no-brainer. But you can end up with buyer's remorse if you're not careful. Before buying one, make sure it's well-made, high-quality, and complements your entire living space, whether the patio, living room, or dining area.
Likewise, consider the store selling the set. If they're reputable, have been doing business for a long time, and generally have good reviews, they're likely selling great pieces.