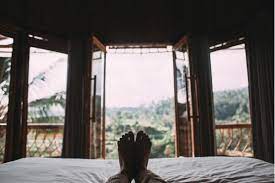 Going on vacation is a great way to take a break from everyday stresses and enjoy some much-needed relaxation. But without the right planning, vacations can quickly turn into stressful experiences. With this must-have checklist for a stress-free vacation, you'll be sure to have all the bases covered when it comes to planning your next getaway.
Planning: Preparations & Logistics
One of the major elements when planning a vacation is finding lodging. Vacation rentals are often the most cost-effective option since they give you more control over your living space compared to traditional hotels or resorts. When researching rentals, make sure to read reviews from past guests, ask questions about amenities included in the rental, and research local laws related to renting out properties in that area.
Also, don't forget to look into insurance coverage while traveling as well as any potential pet fees if you plan on bringing pets along on your journey.
Accommodation: Where to Stay.
Vacation rentals are becoming increasingly popular as people look for more affordable, comfortable accommodations that suit their needs. From beachfront condos to mountain cabins, there is something available for every traveler's budget and preferences. Vacation rentals have the added bonus of often having fully equipped kitchens, making it easy to cook meals during your stay – saving both time and money! Another bonus of vacation rentals is that you get more privacy than in a hotel or motel room; you can enjoy quality time with family or friends without other guests around.
Transportation: Get Around Safely
From renting a car to taking public transportation, there are plenty of options available when it comes to exploring your destination city. When booking a vacation rental, make sure to check if it includes access to public transportation – this will save you money and time when trying to explore the area.
Additionally, consider ride-sharing services like Lyft or Uber as they provide convenience as well as safety assurance by allowing you to track the driver's route and ETAs through their applications.
Entertainment & Activities: Make the Most of Your Trip
Make the most of your vacation getaway by planning ahead and checking out a few entertainments and activities in the area. From art galleries to outdoor adventures like zip lining, there's something fun to do no matter what type of vacation you're planning.
Research local festivals and markets when booking your rental so you can plan ahead on how best to make use of your time while away. Be sure to include any nearby national parks or historic sites as well; these destinations have lots of educational opportunities that are both fascinating and budget friendly.
Shopping & Souvenirs: Bring Home Memories
Going on vacation is one of the best ways to make memories, but it's also a time to pick up souvenirs that you can bring back home. If you're staying in one of the grand view apartments, why not explore the area and find some unique items that will remind you of your trip? From local produce and handmade crafts to antique jewelry and vintage clothing, there are plenty of things to choose from when shopping for souvenirs.
Take a look at what each shop has to offer and be sure to check out any local flea markets or farmers markets if available. These spots often have discounted prices and unique items that are much more meaningful than anything you might find at a chain store.
Conclusion
Traveling for a vacation can be a lot of fun, but it can also be quite stressful. Planning is key to ensuring that your trip goes as smoothly as possible. By following the must-have checklist for a stress-free vacation, you can make sure you get the most out of your holiday and enjoy your time away from home.