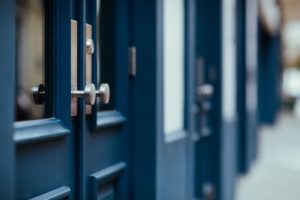 The exterior surface is as important as your home's interior. It protects your home from snow, water, and other weather conditions that may damage your walls. While the exterior surface is sturdy to withstand these conditions, the other products, including the access doors and panels, must also be durable enough to prevent any water leakage that may destroy any component it protects. You must know what access doors best go with exterior surfaces.   
This article narrows down the best access door selection you can install for your home's exterior.   
Best Access Doors for Exterior Surface 
Choosing the best access door for your renovation or new project is not as complex as you think. All you need to do is learn the fundamentals of access doors and panels. Then, check the quality of the access doors.    
The access door's quality must match your external surface's durability, the two most common factors you need to consider to prevent problems that may damage the house and its people. Amongst these problems are the formation of mold and mildew, which may cause difficulty breathing, allergic reactions, and probably trigger illnesses.   
General Purpose Access Doors 
Most general-purpose access doors' primary materials are steel, which is advantageous as its durability can withstand different weather conditions and helps safely protect the interior wirings and other essential building components. Since it has a general-purpose design, you can quickly and easily install it on any surface, whether drywall or other materials. It does not need heavy-equipment tools to install it.    
Another benefit of installing these access doors for your house's exterior surface is their inorganic material. Unlike wood, steel is not an ideal food supply for mold, and without moisture and air, your access door will not put your health at risk due to mildew formation.   
Drywall Access Doors 
Another access door best fits exterior surfaces are the versatile stucco exterior facade access doors that allow construction professionals to blend them to the wall effortlessly while securing cables, wirings, pipes, and ducts from unauthorized access.    
While the drywall access doors protect these components, it also serves as quick access for the maintenance and repair team, allowing them to have a hassle-free pass to these components.    
Flushed Access Doors  
Sometimes, clients prefer masonry, plaster, or flush exterior surfaces. These exteriors best pair with flushed access doors. They provide maximum clearance for service personnel to access the equipment, systems, and wiring behind the wall.    
For aesthetics, you can flush mount the access door and paint its panel to match the wall's designs and decor.   
Recessed Access Doors 
Building contractors use recessed access doors when customers prefer an access door that works well with flush installation but is recessed 5/8″ or 1″. These standard access doors also come in different sizes. But to cater to the customer's needs, most companies now offer custom sizes. So, choose the easy-to-install recessed access doors if you prefer to conceal the building components and the access door simultaneously.    
Fire-Rated Access Doors 
Fire is a serious threat to building owners. It does not only damage the physical property, but it also affects the financial status of the company. While others have enough contingency funds to cover the damages, some end up bankrupt. Thus, it is vital that the infrastructure, whether residential, commercial, or industrial, has enough fire-rated materials and products to slow the spread of fire.    
Installing fire-rated access doors and panels to the building guarantees you fire protection. The fire-rated access doors will contain the fire for up to 3 hours, allowing the building occupants to escape while giving enough time for the firefighters to arrive at the scene.    
In addition, the fire-rated access doors can also hold spread smoke and toxic gases that are harmful to people. If left uncontained, these may cause health problems like cardiovascular and respiratory conditions.    
You will enjoy these benefits with fire-rated access doors, and your building will also have minimal damage. Most importantly, the security of the access door prevents burglars from entering the building through the access door, keeping critical equipment, materials, and documents away from unauthorized persons.   
Importance of Choosing the Right Access Door 
Each infrastructure requires specific materials from its foundation, roof, and to its sidings. The same thing goes with the building's interior and exterior surfaces. Whichever type of surface it may be, you must install the best access doors and panels to utilize and maximize their functions.    
For instance, you need to install fire-rated access doors and panels on fire-rated surfaces to prevent the fire from spreading from one room to another. Installing a non-fire-rated access door to a fire-rate structure will only defeat the purpose of the fire-rated products as it will only allow the fire to escape and spread quickly to other areas of the building.    
If this happens, the building's physical damage increases, the business' profit and portfolio are at stake, and the lives of the people inside the building are at risk. Thus, selecting the best access doors for surfaces is essential. Remember, when choosing access doors and panels, the best access doors have functionality that best fits your needs.