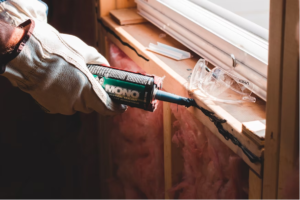 When it comes to home renovations, it can be tough to know where to start. There are always so many projects that need to get done, and it can be hard to determine which ones should take priority. In this blog post, we will discuss some of the most important home renovation projects that you should focus on first. By prioritizing these projects, you can ensure that your home is in good shape and that you are making the most of your investment! So, let's get started:
1) Roof
Your roof is one of the most important aspects of your home. Not only does it protect you and your family from the elements, but it also helps to keep your home in good shape overall. That's why it's so important to make sure that your roof is in good condition. The first step in assessing the health of your roof is to have a professional inspect it. As explained by this roofing contractor in the Boston area, a roof inspection can help you identify any potential problems with your roof, such as leaks or damage. If you do have any issues with your roof, it's important to address them as soon as possible, before they cause further damage to your home. Keep in mind that if your roof is severely damaged or beyond repair, then you may need to replace it entirely. Replacing your roof can be a big expense, but it's a necessary investment if you want to protect your home and ensure its longevity.
2) Foundation
In addition to your roof, your foundation is another important aspect of your home that must be regularly maintained. If you have any cracks in your foundation or it's shifting or sinking, then this could cause all sorts of structural problems with your home, such as walls cracking or doors and windows not opening properly. It's best to have a professional inspect your foundation to determine what needs to be done. Depending on the severity of the issue, you may need to have your foundation repaired or replaced.
3) Electrical
Another important area to consider for renovation projects is the electrical wiring in your home, as it's essential for safety and convenience. Electrical systems can easily become outdated, especially if you live in an older home. You should check if any of your wirings need to be updated or replaced and, if so, prioritize those projects first. However, when it comes to home renovation projects, electrical work should almost always be done by a professional. Not only is electrical work dangerous, but the mistakes you can make can have long-term repercussions. One mistake could potentially cause your electricity bills to skyrocket, or worse yet, put you in danger of an electric shock or fire. 
4) Plumbing
Similar to electrical wiring, if your plumbing systems are outdated or in need of repair, then you should prioritize those projects. Leaky pipes and clogged drains can cause serious water damage and mold growth in your home, which can be very dangerous for your and your family's health. Plumbing projects should also be done by a professional for the best results and to ensure that the job is done properly. A professional will be able to identify any potential issues and make the necessary repairs or replacements that you need.
5) Insulation and Heating
Insulation and heating are two of the most important aspects of home renovation projects, as they can have a huge impact on the comfort and energy efficiency of your home. Insulating your walls, attic, and basement can help keep your house warmer in the winter and cooler in the summer, resulting in lower energy bills. High-quality insulation also helps to reduce noise pollution inside and outside your home. In addition, you should regularly have your heating system inspected and serviced to make sure it is operating efficiently and safely. This is especially important if you live in a colder climate, as the condition of your heating system can be the difference between feeling cozy and comfortable or freezing in the winter. 
There are a number of home renovation projects that you should consider prioritizing, depending on the condition of your home. The first step is to have a professional inspect your roof and foundation to identify any potential problems. If you have any electrical wiring or plumbing systems that need to be updated or replaced, then those should be among your top priorities. You should also consider insulating and heating your home for improved energy efficiency and comfort. By taking these necessary steps, you can help prolong the life of your home and ensure that it's safe and comfortable for you and your family.