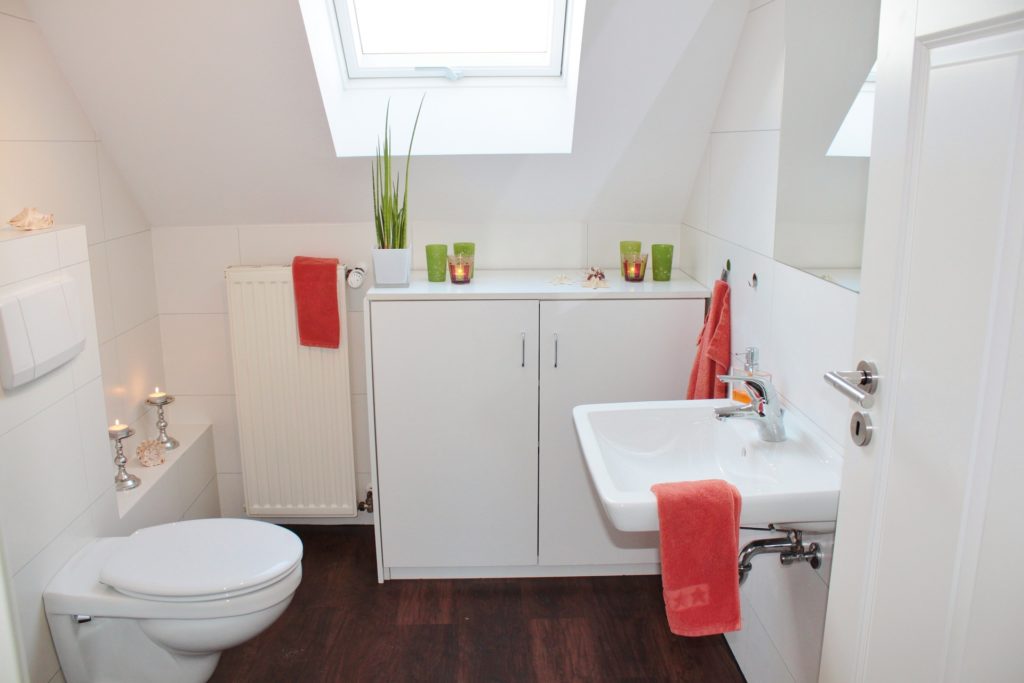 The bathroom is one of the most important rooms in your home. However, it's also a space that can quickly become cluttered, making it difficult to find what you need and leaving your morning routine feeling overwhelmed. A well-organized bathroom will have plenty of space for all of your essentials so you can always find what you're looking for and keep your bathroom looking its best. This article discusses six clever ideas to maximize storage space in your small bathroom.
Under-Sink Shelf Organizer
Your bathroom is full of potential storage space that often goes to waste. For instance, the area under your sink is the perfect place to stash bathroom cleaning supplies, but for many, it's just a space for plumbing fixtures. A shelf organizer that fits under your sink is a great way to make use of this often-neglected space. By adding a few shelves, you can easily organize your bathroom supplies and free up some much-needed counter space.
Toilet Tank Storage Shelf
Besides the bathroom vanity and medicine cabinet, one often overlooked but a great spot for storage is the toilet tank. You can put a shelf on top of the tank to store essentials like tall bottles of lotion, shampoo, or a basket of cleaning supplies. If you're short on space, a toilet tank shelf is an excellent way to take advantage of your bathroom's potential.
Tilt-Out Laundry Hamper
A double laundry hamper is a handy way to keep your bathroom clean and your laundry organized. With this type of hamper, you can separate lights from darks or towels from clothes easily. For this reason, it is easy to keep track of when you need to do laundry and also keeps your bathroom tidy.
Hanging Shower Caddy
If you're the type of person who enjoys long hot showers, then this is the perfect caddy for you. With plenty of space for shampoos, body washes, soaps, and scrubs, it has everything you need to make your shower routine as lengthy and luxurious as you want. The quick dry soap shelf is particularly a nice feature, as it helps your soap bars last longer and prevents soap scum build-up.
Toilet Paper Organizer
Maximizing storage space in a small bathroom can be a challenge. One way to make the most of your small space is to get creative with ways to store things in a toilet paper organizer. The interior is angled to automatically dispense the next roll, and the lid provides another flat storage surface for a basket or tray where you can keep small toiletries.
Slim Rolling Bathroom Cart
Slim rolling bathroom carts are designed for small bathrooms and are a stylish way to store extra toilet paper or personal care products. The shelves on the cart face outward so that you can see what they contain, but they can also be turned around to hide the contents when necessary. The cart is narrow and fits into tight spaces like between the toilet and the wall. Since it's on wheels, you can easily move the cart around as needed.
Endnote
Maximizing storage space in a small bathroom is about finding clever and creative ways to make the most of space. By utilizing space under the sink, corners, and areas like the top of the toilet tank, you can transform your small bathroom into a space that feels spacious and organized without sacrificing style.