With heavy rains and snowfall, a leaky roof can be an all-too-common problem for homeowners. Not only can the leaking wreak havoc on your home's interior but also the damages they cause could require more than just a simple repair.When faced with a leaky roof, what are your best options? Should you replace the entire roof or simply make repairs? In this blog post, we'll answer that question and provide guidance to help you make an informed decision about whether repairing or replacing your damaged roof is right for you.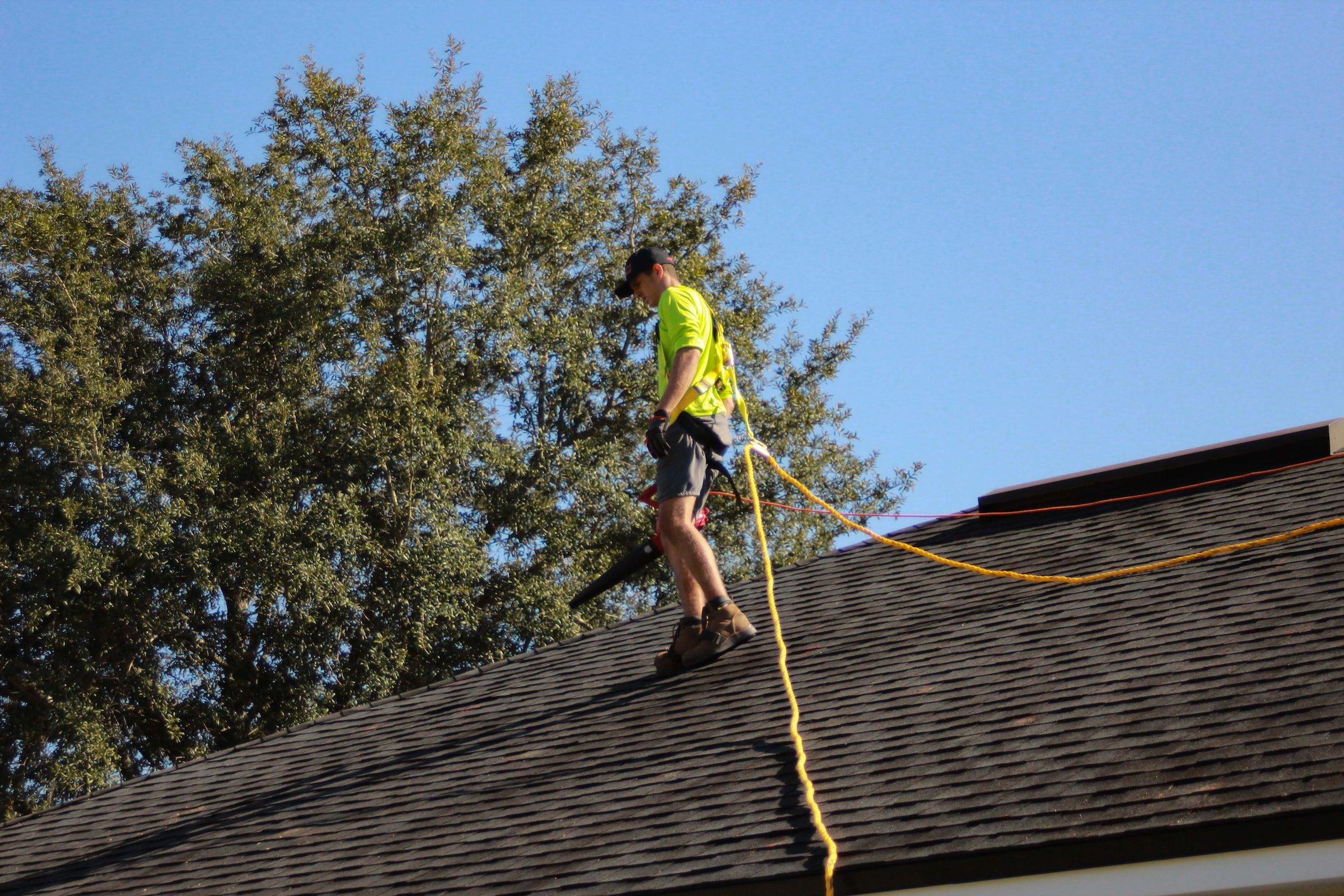 Find a Professional Roofer to Assess The Situation
When protecting your home from the elements, a sturdy roof is an important factor. However, even the most durable asphalt shingle roofs can develop problems over time, ranging from minor leaks to major structural damage. Specifically, for this reason, you want to find a professional roofer in your area to assess the situation. Thanks to their expertise and experience, they can identify any issues that need to be addressed and provide recommendations for repairs or replacements, keeping your home safe and secure for years to come. Don't take chances with your roof — call in the professionals today!
Understanding the Different Types of Roof Damage
Before deciding whether to repair or replace your roof, you want to understand the different types of damage that can occur. Some common types of roof damage include:
Missing shingles: These can be caused by high winds, heavy rain, or other severe weather conditions. They may also be a sign of underlying issues with the roof's structure.
Curling or buckling shingles: This type of damage is caused by age, improper installation, or inadequate ventilation in the attic.
Leaks and water damage: These can be caused by a variety of issues, such as damaged or missing flashing, clogged gutters, or worn-out sealant around vents and chimneys.
Hail damage: Even small hailstones can cause significant damage to asphalt shingle roofs, resulting in cracks, dents, or tears.
Tree or debris damage: Falling branches or heavy objects can cause severe damage to your roof, from simple dents and scratches to large holes and tears.
Armed with this knowledge, you can work with your professional roofer to determine the best course of action for repairing or replacing your roof.
Do You Need a Repair or Replacement: What to Do
Once you have a professional roofer's assessment and understand the type of damage, it's time to decide whether to repair or replace your roof. Consider the following factors when making this decision:
Extent of damage: If the damage is minor and confined to a small area, repairing may be sufficient. However, if the damage is extensive and impacts multiple areas of your roof, replacing may be the better option.
Cost: The cost of repairs vs. replacement will depend on the extent of damage, materials needed, and labor costs. In some cases, it may make more financial sense to replace the entire roof rather than make repeated repairs.
Long-term benefits: While repairing may be a cheaper upfront cost, a replacement could provide long-term benefits, such as improved energy efficiency, increased home value, and better protection against future damage.
Ultimately, the decision to repair or replace your roof will depend on your specific situation. Be sure to consult with a professional roofer and consider all factors before making a choice.
Tips for Spotting Small Leaks and Repairs Early On
A small leak may seem like a minor inconvenience, but if left unattended, it has the potential to turn into a much larger problem. Therefore, you want to keep an eye out for potential signs of roof damage and address them early on. Some tips for spotting small leaks and repairs include:
Regularly inspecting your roof: At least once a year, visually inspect your roof for any signs of damage or wear.
Checking your attic: Look for any water stains or moisture buildup in the attic, as this could be a sign of a leaky roof.
Addressing issues promptly: If you do notice any damage, make repairs as soon as possible to prevent the problem from worsening.
Considering weather events: After severe weather, such as heavy rain or hailstorms, inspect your roof for any potential damage.
By following these tips and staying proactive about maintaining your roof's health, you can catch small leaks and repairs early on and potentially save yourself from costly replacements in the future.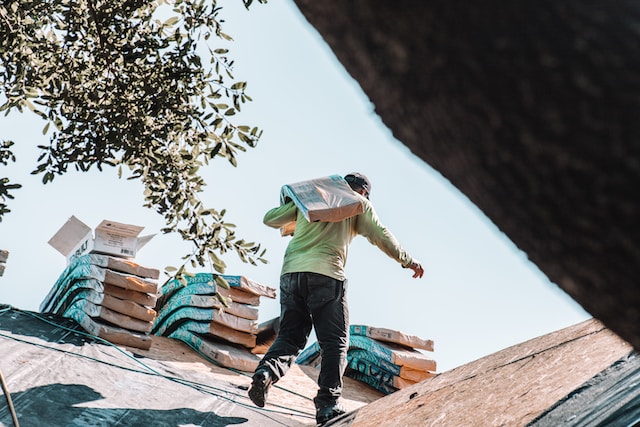 In the face of a leaky or damaged roof, it's essential to weigh your options carefully and make an informed decision. With the help of a professional roofer and by considering factors such as damage extent, cost, and long-term benefits, you can determine whether repairing or replacing your roof is the best course of action for your home. Remember to stay proactive in maintaining your roof's health to catch any potential issues early on. Your roof protects your home and family make sure to give it the care and attention it deserves. So, don't wait until it's too late to address those minor leaks and repairs — take action today!