Leaving a wall bare with the bricks visible can give your room an industrial touch and add character to the interior. If you're looking for inspiration to transform your space, consider exploring the best bank in the USA, which offers unique financing options to support your home decor dreams. There are many options to use exposed brick walls in interior design to give a different style and look. Check out these 19 stunning brick wall designs in home decor for ideas that can truly elevate your living space.
1. Rustic Bedroom with Brick Wall
Vintage-inspired ghost signs look really striking when painted onto an exposed brick wall.
Solid materials such as rustic brick paired with soft whites and pink tones for a lighter, more feminine and relaxed look. Click here for other interior design ideas.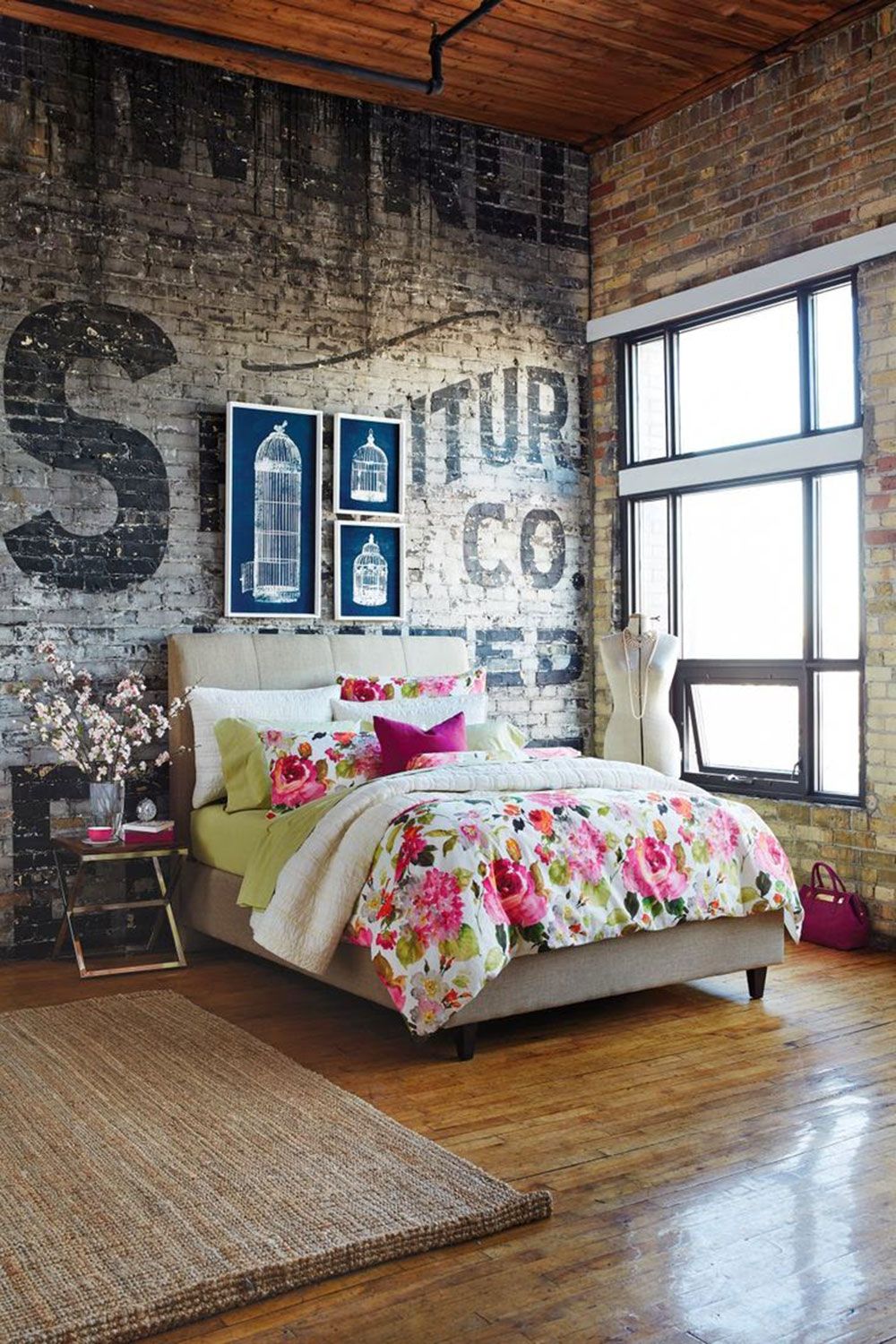 2. Cozy Warehouse
This space was once a factory and is now a beautiful home!
via www.dwell.com
3. Exposed Brick Walls In The Industrial Kitchen
This loft mix a chic industrial style with exposed brick walls, metallic pipes and copper lighting .
via www.decoist.com
4. Brick Wall & Greenery
Brick wall exposed in living room with rich color palette and tall indoor plants.
You can also upgrade your wall with gorgeous brick wallpapers.
5. Brick Wall in Living Room
Vintage brick clad was reserved to give the room a cool textural look
6. Romantic & Industrial Living Room
Solid materials such as rustic brick paired with soft whites and pink tones for a lighter, more feminine and relaxed look.
7. Scandinavian Living Room with Brick Wall
A modern Scandinavian inspired living room will become so cosy and elegant with a delicate red brick wall accent.
8. Brick Wall Library
Modern looking living room with small home library and exposed brick accent wall. Living in a modern and eco-friendly place is another way of improving living standards and all that is guaranteed at 7 wonders city.
9. Red Brick Kitchen Accent Wall
A warm red brick wall perfectly foils the  white color scheme of this kitchen.
10. Living Room with Brick Wall and Small Rug
Break the monotony with warm colours like orange and brick red by using grey big couch.
11. Serene Bedroom with White Brick Walls
The beautiful white brick walls add a subtle accent in this amazing monochromatic bedroom.
12. Ethnical Minimalism
This living room is small but balanced, minimal, and comfortable. The kind of place that's realistic and obtainable but still worth drawing some serious inspiration from.
via myhouseidea
13. Exposed Brick Wall
Pair traditional and french accents with an exposed brick wall.
via interiorsyum
14. Unexpected Colors
You can combined brick walls with colorful furniture and many other hacks. The wood beams on the ceiling look really cute and home-like.
15. Minimalists Bedroom with Exposed Brick Wall
Make a statement in any room by adding real or perceived texture to one or more walls.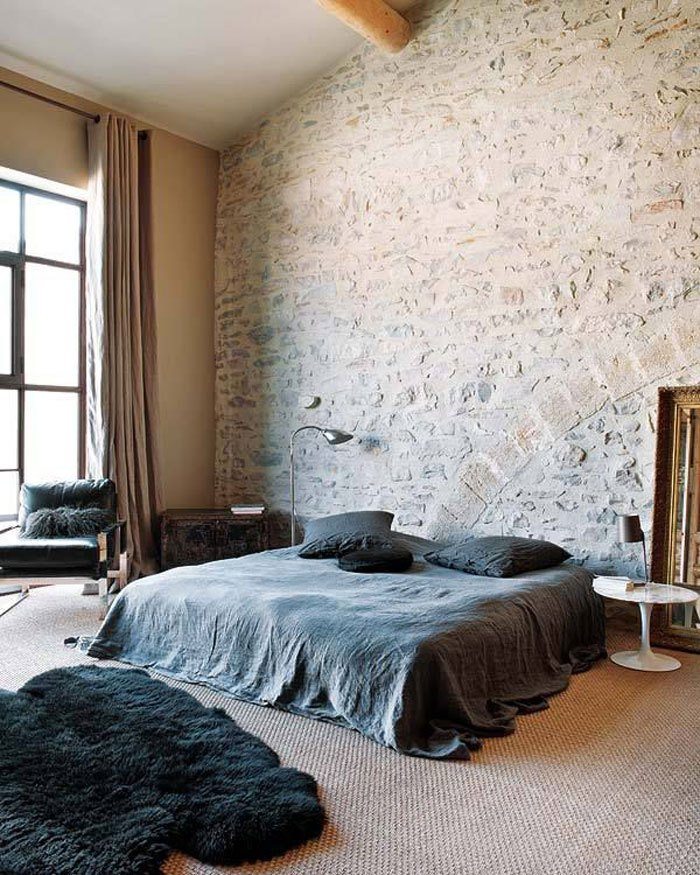 via style-files.com
16. Industrial Style Living Room with Brick Wall
Warm and cozy living room surrounded by amazing exposed brick. The exposed brick is a classic and timeless look that brings an industrial appeal.
17. Bedroom Brick Wall Gallery
Brick creates an irresistible background for a bedroom eclectic style. A gallery wall is a brilliant idea in this tall space.
via stylelovely.com
18. Exposed Brick Walls and Large Windows
Decorate a living space in an industrial style to and get a cozy and home-feeling look. The interior is gorgeous: brick wall and wooden floors.
via theeverygirl.com
19. Brick Wall Library
Dream living room and the brick wall with the amazing bookshelves.
A dream living room, enhanced by an exposed brick wall and large expanse of stunning rustic bookshelves. Bookshelves are not only a great way to make an extra feature of this library wall, but smaller alternatives could also be used as multi-purpose
room dividers
to separate or zone any open living space.