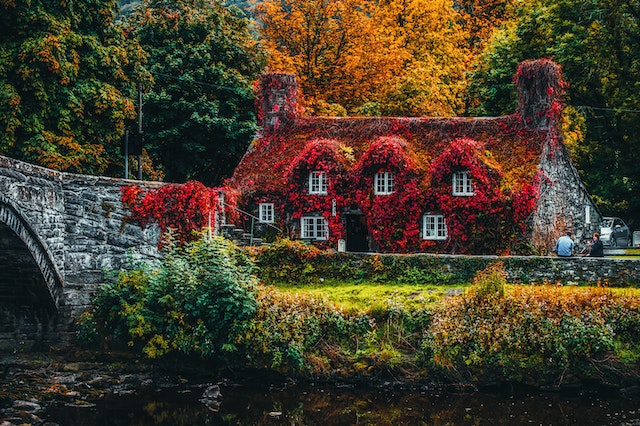 The beginning of a new season is often an exciting way to mark progression through the year. However, every season has its own challenges and it's best to be prepared so that you're as comfortable as possible to enjoy the unique aspects of each one. When autumn rolls around, you'll need to think about how to plan for the cooler and wetter weather. But where should you start? Read on to find out where to start.
Find ways to retain heat
As the temperature starts to drop, you'll find yourself turning the heating on. Yet, with rising energy bills becoming an issue for most households, you'll want to retain the heat you pay for. Seal up any cracks in walls, around windows and render and ensure you have appropriate insulation in wall cavities to prevent loss through the walls.
Draught-proofing your windows and unused chimneys could save you over £100 a year combined. If you manage to block draughts, it'll be easier for you to lay off the thermostat, thereby reducing general energy consumption too.
Make sure that your home's boiler is in good working condition before the cold snaps begin. You don't want to be caught out in low temperatures without a working boiler!
Get cosy
When we think of autumn, it often evokes images of hot drinks and snuggling up on the sofa. Get your home ready for these moments by giving it a little makeover for the cosy season.
Think matching cushions and throws with a soft and plush texture to make for luxurious evenings in. For the ultimate atmosphere, try pumpkin-scented candles that will make your home smell fantastic for you and your guests.
Clear garden
Wet weather can often have a devastating effect on the furniture you bought to enjoy the summer. Protect your investment by storing it in the garage or wrapping it with dedicated coverings.
If you like to host outside in autumn, think about using a fire pit for warmth and fun activities, like roasting marshmallows.
Make sure you coat your fences and wooden accents with a sealant to waterproof them against the wet weather ahead. This should keep it intact until the spring.
Prepare for leaf fall
With the beautiful autumnal tones on trees comes a large amount of leaf fall. Gutters and drains should be cleared to make sure you don't get plumbing issues due to blockages. Likewise, if you don't remove this fallen vegetation from your patio, you may find it gets slippery and covered in algae.
Think about using a leafblower with a suction setting to quickly and efficiently clear the leaves away. Only use this on dry autumnal days, however, to avoid creating mulch and damaging the machinery.