Garage door maintenance isn't usually at the top of any homeowner's list of day-to-day tasks, but it should be! Your garage door plays an important role in both your home's security and its aesthetic appeal. Keeping them in good working condition helps protect your home from intruders, and weather elements, and reduces overall wear on the system over time. In this blog post, we'll take a look at some easy tips for maintaining and inspecting your garage door to make sure it stays up to date with regular servicing–helping you save money and providing peace of mind that everything works as it should!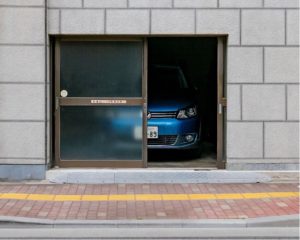 Schedule Regular Inspections and Maintenance
As much as we would all like for our garage doors not to have any problems, wear and tear build up over time and an occasional issue is inevitable. To ensure that your safety, security, and convenience remain uncompromised, it's important to schedule a professional inspection annually with doorsdirect.com.au experts or any other company whose service can help you to eliminate any potential surprise repairs down the line and keep your garage door in top working condition for many years. Regular inspections and maintenance in your home will be more than worth the investment!
Check the Weather Stripping Regularly
Proper weather-stripping maintenance is essential for keeping your garage door functioning smoothly, especially once the temperature begins to drop. While you may not give much thought to the weather stripping on your garage door, regular inspections should be part of any homeowner's routine. This simple step can help prevent drafts, so don't forget this easily overlooked item during your next home maintenance session. A properly maintained weather seal also helps protect against hazards such as water and animal intruders, ensuring both protection and functionality for your garage door.
Clean Your Door Regularly
To keep things running smoothly, it's important to clean your garage door regularly. Start by using a mild detergent to clear away dirt, dust, oil, and other debris from the moving parts of your door. With regular cleaning and maintenance, you can ensure that your garage door will continue functioning properly and provide you with reliable operation for years to come.
Lubricate Moving Parts
Regular lubrication of the moving parts is essential to prevent rusting and other damage over time. Every so often, take a few minutes to inspect the components and make sure that everything is as it should be before taking a few steps further by lubricating them with a special garage-door lubricant. While you're at it, check if any parts have worn out and need replacing – doing so can drastically extend the lifespan of your garage door, ensuring that it works smoothly.
Monitor Balance
Another way to keep your garage door in top working condition is by monitoring the balance. A balanced garage door ensures that it rises and closes safely, saving you time, trouble, and money. If the balance of your garage door is off, the whole system can be compromised, making manual lifting difficult or even posing serious safety risks if parts start to malfunction. Keeping a record of your monthly inspections and any issues found can also help you flag potential problems arising from an imbalance before it becomes unsafe.
Secure Your Garage Door Remote
In order to maximize the security of your home, it's essential to secure your garage door remote. A good first step is to keep your remote out of sight when not in use and be sure to store it in a secure location when you're away from home. Ensuring that all family members adhere strictly to this protocol will increase the overall effectiveness of the security measures for your garage door. Additionally, you may want to consider investing in other products like safes or alarm systems if you'd like additional protection from unauthorized access.
Keeping your garage door in top working condition makes sure that it's secure and lasts longer, while also reducing costly repair costs down the road. Regular maintenance and inspections are essential to ensuring that all components of the door are functioning properly, from the weather stripping down to the most remote parts. Make sure to check for any damage or wear and tear that may need repair or replacement. 
Additionally, lubrication and cleaning of your garage door will make sure it works smoothly for years to come. Don't neglect proper balance either – when your door isn't closing evenly on both sides, this is an indication that something needs adjusting. Finally, be sure that you keep your garage door remote safe and secure at all times. By taking these simple steps, you can rest assured knowing that your garage door will remain functioning properly in the future.