Whether you want to boost the energy efficiency of your home, enhance the curb appeal of the structure or improve the property's worth, window replacement is an effective option. Window replacement gives an instant boost to the interior as well as the exterior value of the home. So whether you want to sell the house or aspire to reside in it yourself, window replacement is a beneficial project. 
Type of Installation
According to the experts from Ecoline Windows, if you consider a window replacement project, you will definitely come across two ways to do the job:
When your window company does the full-frame window replacement, your old units are to be removed completely, leaving only the rough opening for a new replacement window to install. This lets your window installers manage any moisture or rotting wood issues. Every custom window is equipped with new jambs, exterior brick moulds, and interior trim. As a rule of thumb, a full-frame replacement will cost homeowners around 10-15% more compared to a retrofit installation.
New windows get inserted into your existing frames when embarking on a retrofit (a.k.a insert) installation. The jambs also remain intact. Aluminum capping is typically used on the exterior to cover up rather than replace the existing brick mould. This is a fast way to fix your old windows if they are still in adequate condition but need a refreshed look or minor fixes.
All in all, a full frame window replacement is recommended for completely damaged or aged units since retrofitting them would not resolve these issues but merely be a cosmetic fix, which would not provide your house with long-term benefits.
However, window replacement is a complete home renovation project on its own. So you must be mindful of your options, budget, and labor requirements before executing it. We will figure out the estimated cost of a window replacement project in this blog. 
Factors Affecting Window Replacement Costs
Estimating the window replacement cost is not a simple task. There are a number of factors that go into determining the cost of replacement. We will first consider the factors that affect the replacement cost and then we will explore the cost based on each individual factor to evaluate the cost of the complete project. 
1. Window Framing Material
The type of window replacement material you choose will have a great impact on the cost as well as the visual appeal of the structure. The choice of framing material will also affect the long-term maintenance expenses. So in order to maintain the value of your home, it is recommended to replace your windows with the same as before or higher quality material. These days vinyl, fiberglass, and wood are the most popular window frame materials. While composites and metal are considered less common alternatives. 
2. Window Type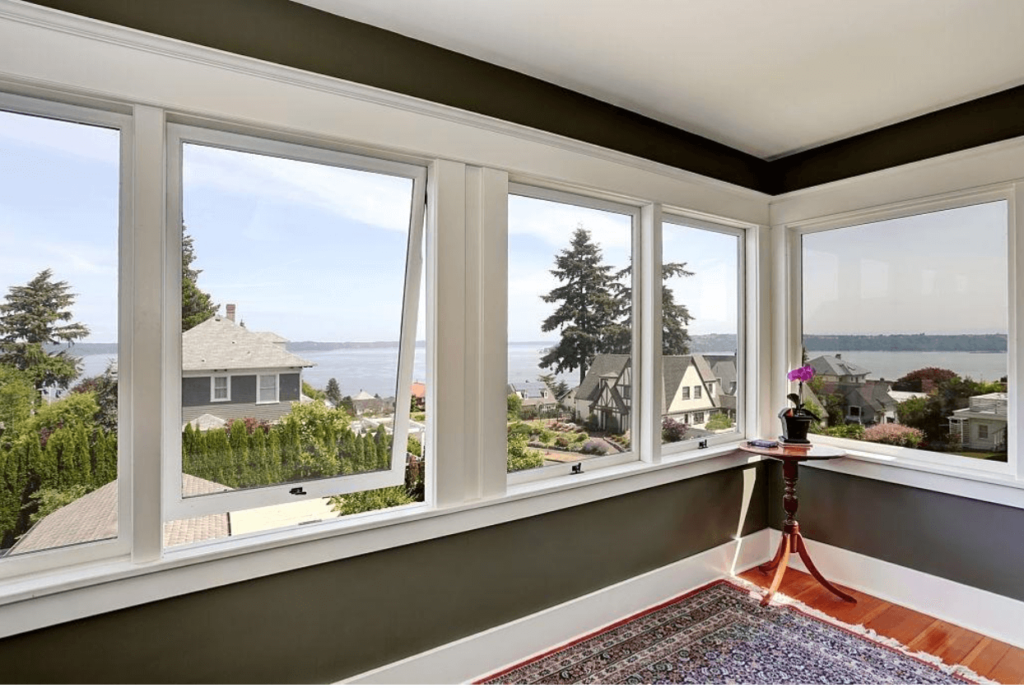 There are different types and styles of windows. Sliding, double-hung, single-hung, casement, and many other window options are available in the market. Each type of window comes with a different set of design and space requirements. Some designs require more labor than others. So the type of window you choose has a huge impact on the overall window replacement cost. The type of window you select may have some unanticipated repercussions on your initial prices as well. 
3. Glass Type 
If you want to save money on your energy bills, boost the property value, or hush a particularly noisy street, invest in your home's energy efficiency. Most windows now have double-paned glass, which provides excellent insulation and noise reduction. However, if you want to go the extra mile, triple-pane glass is an effective option that helps with heat resistance and noise cancellation. Argon-filled glass, laminated glass, and Low-E coatings are some other solutions to reduce the effects of UV light without impairing your vision.
4. Window Placement 
The position of the windows can affect the total cost of replacement, as some places in the home incur higher charges per window installation. The windows on the upper story usually require some additional skills and special tools so their installation costs more than the windows on the lower or ground floor. Similarly, the level of difficulty also factors into evaluating the total cost of window replacement. 
5. Size of Window 
It is quite evident that the larger the window, the higher the replacement cost. The labor cost is also evaluated based on the size and difficulty of window installation. 
Window Replacement Cost Estimation 
Let's explore the details of the main factors that affect the cost of window replacement. 
1. Window Framing Material 
The most common window frames these days are vinyl, wood, and fiberglass. So we will consider the estimated cost of these materials here. 
Vinyl Framing

– Vinyl is one of the most cost-effective, durable, and energy-efficient window framing materials. You can expect to pay between $100 to $600 per vinyl window based on the side and other specifics of the window.

Wooden Framing

– Wooden frames have always been in use for windows and doors. They have a classic architectural style and if you want to flaunt traditional aesthetics, wooden frames are the perfect choice for you. Frames made of wood range in price from $150 to $650 or more. 

Fiberglass Framing

– Fiberglass frames are more durable than vinyl frames and they also provide better insulation. The average cost of window replacement with fiberglass framing starts at around $600 and reaches up to $2000 per window. 

Aluminum Framing

–  Aluminum framing is a budget-friendly option. However, it does not offer decent insulation. You can expect to pay around $100 to $500 for window replacement with aluminum framing.

Composite framing

– The cost of composite windows ranges from $300 to $1200 per window. Composite frames made of PVC polymers and wood fiber are highly durable and low-maintenance.
2. Window Type
When it comes to style, there are a lot of options available in the market. Some have double openings, others slide while the rest swing open to operate. Each window style also exhibits a different size and shape. So the replacement cost largely varies depending on the type of windows. Here are the cost estimations of some of the most popular window styles used in residential and commercial buildings.
Picture Window

– The picture window is the standard fixed window that comes in a variety of shapes and sizes. They are usually made to order so picture windows are relatively more expensive than the other types. You can expect to pay $300 to $800 for a picture window.

Single-Hung Window

– Single-hung windows have a fixed top sash and an adjustable bottom sash. The bottom sash can be moved vertically up and down for ventilation. They are the most used type of window. A single-hung replacement unit can cost around $100 and $400.

Double-Hung Window

– A double-hung window is the most common type of window that is used in contemporary homes. Both its top and bottom sash are moveable. Their installation typically costs around $300 to $600 per unit.

Casement Window

– A casement window has hinges on the left or right side and it swings outward. These windows provide maximum ventilation and are reasonably priced. It costs around $300 to $600 to install each unit of casement windows. 

Sliding Window

– These windows have two glass panes in their structure. One sash is fixed while the other slides horizontally over a metal track. Installation of a basic sliding window can range from $200 to $2000 depending on the size of the window and installation complexity. 

Bay Window

– Bay windows protrude from the outer wall, creating a shelf on the inside. A flat center window and two side windows set at a 30 to 40-degree angle are used in bay windows. Due to the additional square footage provided by the bay design, bay windows are quite effective for enhancing the value of the home. Bay windows are mighty in size so they are more expensive. On average, the cost of bay window replacement starts at $1,800. 

Bow Window

– Bow windows have at least five glass panes to achieve a bent window shape. They are similar to bay windows. The total cost of installing a bow window is determined by the number of window panels used and the size of the window. Bow window replacements can cost between $1,000 and $4,500. 

Skylight

– Skylights are frequently installed at the sides or the ceilings of the homes. Their replacement costs more than regular windows since they have a complex installation method. The cost of installation of skylight windows ranges from $900 to $2400 per unit.
3. Glass Type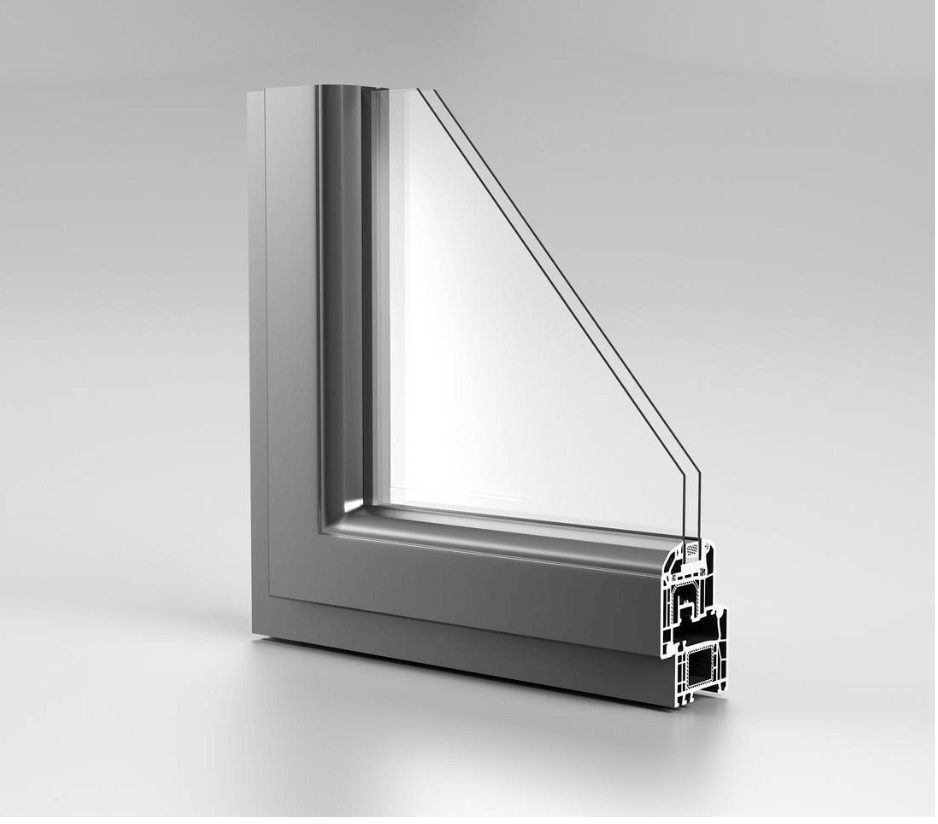 The type of glass used in a replacement project also plays a vital role in defining the cost of installation. 
Double Pane Window Cost

– The

double pane window

costs around $450 to $1000 per window unit. 

Triple Pane Window Cost –

Triple pane glass has three glass panes fused together in a unit. So it costs more than the double panel glass. You can expect to pay around $550 to $1200 for a single unit of triple panel glass. 
4. Window Placement
The location of the window has a great impact on installation costs. Here is an overview of the estimated cost of window installation for different locations.
Basement

– The basement is closest to the ground so it costs around $200 to $800 for basement window installation. 

Bathroom

– You can expect to pay $300 to $1000 for bathroom windows replacement. 

Bedroom

– Bedroom window installation costs are also estimated at $300 to $1000.

Kitchen

– Windows installation in the kitchen starts at $300 but it can go up to $2500 per unit based on the size and complexity of installation.
Some Other Factors That Affect the Cost of Installation
Apart from the above-mentioned factors, here are some additional elements that affect the overall cost of window installation. 
Condition of the Window

– Damage to the windows and structural issues can compromise the structural integrity of the window walls. So the replacement of such windows can cost more. 

Location of Work

– The cost of window replacement is heavily influenced by the location of your home. The type of frame and glass necessary for window replacement in your location may be dictated by local rules and codes. 

Labor Cost

– Window replacement labor costs around $30 to $65 per hour. Labor costs are usually higher in urban regions with a higher cost of living. It also depends on the complexity 

Repairs

– Structural repairs and additional fixes can increase the overall cost of installation. Repairing trims, window sides, and drywall can raise the initial price of window replacement by $300 to $1,100 or more.
Bottom-line 
Window replacement prices don't have to be an overwhelming investment when it's followed by smart planning and proper preparation. There are so many variables that can affect window replacement. So it's better to do your research and ask at least three contractors before starting the job. Make sure to hire a professional to ensure that the job is done correctly.