Need a quick home renovation? Too lazy to go out and do the research? Well, we might help you then. This post will highlight some of the main websites that can help you with your house renovation and cleaning matters.
You can find a lot of great information on home improvement websites on the Internet. We've listed the 101 best home improvement websites here since search engines don't always get it right. Please save, bookmark, share, and enjoy.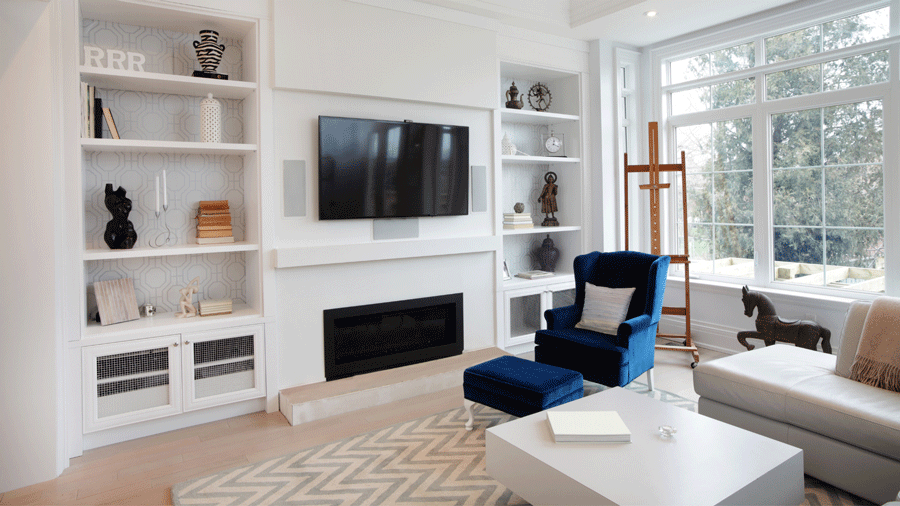 It's normal to have a lot of questions when you're preparing for a home repair or renovation project. Despite our best efforts, we may not have all the information you need. You can find answers to all your home improvement questions on this comprehensive list.
With this comprehensive guide, you'll no longer have to worry about which home improvement website is best for your project. You will find information for your specific project in easy-to-use sections. Home improvement websites that specialize in a particular area of renovation will appear more than once.
Just check your internet connection because that is all you might need here. Do you have a reliable internet connection? If not, then this is a great chance to get a better one Like Spectrum that is super fast, reliable, and does not come with data caps. 
Below are the websites you need to check right away:
mydeco.com
Powered by the lastminute.com team, Mydeco.com is one of the best interior design websites out there. Through its 3D software, users can browse furniture from over 700 retailers, from John Lewis to Lombok, and 'try' before they buy. There are a lot of furniture for sale in real life, similar to the build section of The Sims. Color schemes and flooring can be tried out by uploading photos of the users' own interiors. In fact, you can even see how your living room would look with that Heal's armchair you've been eyeing. The best part is that it is really easy to use.
HomeAdvisor
With nearly as much longevity as Angi (Angie's List), HomeAdvisor is powered by and merged with Angi. As ServiceMagic, HomeAdvisor was founded in 1998. HomeAdvisor's services remained the same despite its name not sticking. Their mission is to connect homeowners with contractors to remodel, maintain, or build their homes. Due to the fact that HomeAdvisor prescreens all of their contractors, you don't need to worry as much about contractor quality. 
Angi and HomeAdvisor have a lot in common, but not enough to prevent you from using HomeAdvisor on its own. Contractors can also join its Pro Network. 
Alternatively, you can use the handy search bar to find what you're looking for if none of those project areas appeal to you. Painting and HVAC are even auto-suggested by HomeAdvisor. As with Angi or Thumbtack, you will need to answer a series of questions. 
Enter your zip code first. Then, HomeAdvisor will ask you whether you want stucco or trim painted, if you need exterior or interior work, or if you want paint removed. Your list of contractors and their pricing will be displayed after answering more questions and adding your address. 
housetohome.co.uk
The site basically serves as a look book of great home design ideas. Over 3,000 images from magazines are available, including Ideal Home, Homes & Gardens, Livingetc, Country Homes & Interiors, and 25 Beautiful Homes. I like how it is well organized and you can find ideas that you like using the if-you-liked-that-you'll-love-this feature. An exhaustive directory of suppliers is included if you want to get the look for yourself.
Craigslist
You may be surprised to see Craigslist here when you are looking for reliable contractors, but let me explain. If you use it correctly, Craigslist can be a useful site. Namesake Craig Newmark founded the company in 1995, and it went online in 1996. 
When you're new to Craigslist, it can be overwhelming. In addition to listing their own services, there are many contractors looking for work there.
cleaningexpert.co.uk
This site contains a lot of information about cleaning. The site is an incredible resource if you are frightened that you have a filthy house (which, believe me, is the case). From cleaning with allergies to deodorizing your home, there is practical information on everything. The video or article 'Getting the most out of your vacuum cleaner' does not reveal how to have it cook dinner for you, but the section 'Dangers of an unclean kitchen' is frightening enough to make us drag out the marigolds tonight.
Wrapping Up
This brings us to the end of this article. We hope you find it helpful and renovate and clean your house in the most affordable and efficient ways. You can also leave your suggestions and ideas in the comments section below.