Do you ever feel like you can't get enough light in your home? It can be tough to manage light around the house, especially during the winter months when the days are shorter. In this blog post, we will discuss some tips for managing light around your home. We will talk about how to make use of natural light, as well as how to use artificial light to your advantage. Keep reading for more information!
How To Make Use Of Natural Light 
One of the best ways to enhance the light in your home is to make use of natural light. During the daytime, open up your curtains and let the sunshine in! You can even utilize mirrors to reflect light around your room. If you have any windows that are facing north, consider painting them a lighter color to help brighten up the space.
Similarly, to enhance the natural light in your home, you can also: 
Trim any trees or bushes that are blocking sunlight from entering your home 

Add skylights to rooms that are lacking in natural light 

Paint your walls a lighter color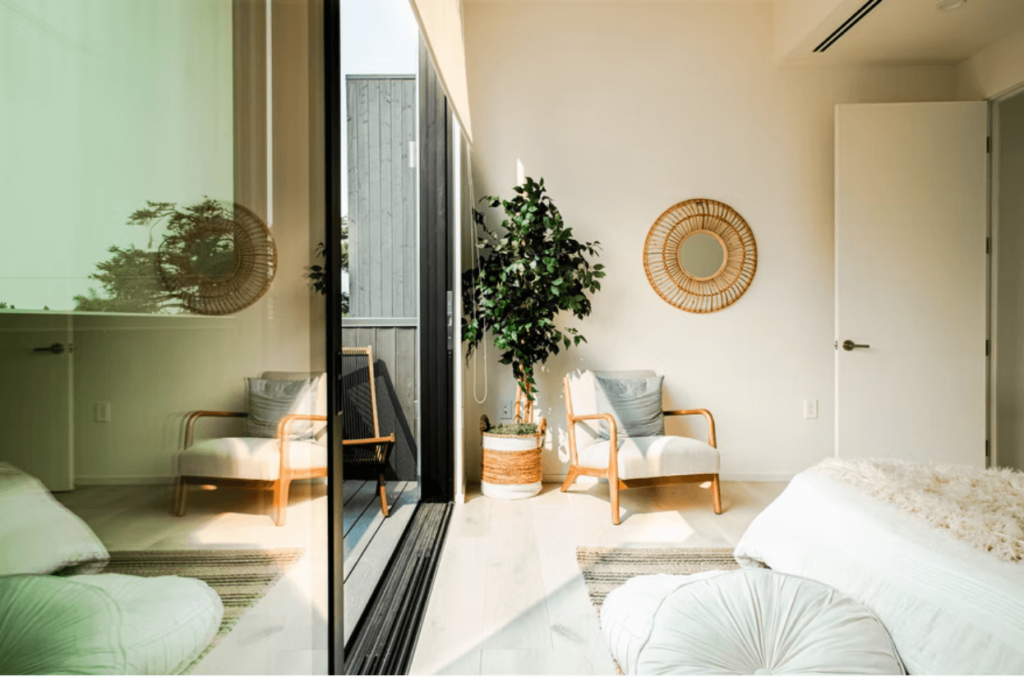 Choose Your Window Blinds Carefully
If you want to maximize the amount of natural light in your space, opt for blinds that are white or light-colored. Even more so, the blinds that provide enough natural light with a shading solution or sheer fabric are a great choice. These will let in enough light and provide some privacy as well.
You can also get creative with the way you hang your curtains. For example, if you have a bay window, hanging your curtains on the outside of the window will help let in more light.
How To Use Artificial Light 
If you need to manage light in your home during the evening or nighttime, consider using artificial light. There are a number of different types of artificial light that you can use, including lamps, overhead lights, and floor lamps. You can also use task lighting to brighten up specific areas of your home, like your kitchen countertop or your desk.
When using artificial light, it's important to keep in mind the following: Be sure to use energy-efficient light bulbs since you will be using them for long periods of time. Additionally, you may want to invest in a dimmer switch so that you can adjust the light level in your room and create a cozy ambiance.
Try to use natural materials, like bamboo or wood, for your light fixtures to add a warm and inviting feel to your home. If you have lamps, don't place them near windows, as this can cause glare.
Choose A Lighting Focal Point 
In each room, you should choose one lighting focal point to manage light in your home in the most effective way. This could be a beautiful chandelier, a piece of art that you want to highlight, or even a cozy reading nook. Once you have chosen your lighting focal point, build the rest of your light around it. This will help create a cohesive and well-designed space.
Make Use Of Lightning In Unexpected Ways
Lightning is not just for illuminating your home—it can also be used as a design element! String lights are a popular way to add ambiance and they can be used both indoors and outdoors. You can also use them to highlight specific areas of your home, like your fireplace or a piece of art. On the other hand,  if you're looking for a more subtle way to add light to your home, consider using floor lamps or table lamps.
Candles are another great way to add light to your home. Not only do they provide a warm and inviting glow, but they also make your space smell amazing!
Pick A New Lamp Shade
 One of the quickest and easiest ways to change up your home décor is to pick a new lamp shade! This is a great way to add a pop of color or pattern to your space. If you're looking for a different way to manage light, you can even switch out your light fixtures entirely. Just be sure to consult an electrician before making any changes to your home's lighting.
Start Improving Your Home Lighting!
With these tips in mind, you should be able to manage light in your home like a pro! By using natural light during the daytime and artificial light during the evening, you can create a space that is both functional and beautiful. So get started today and see how easy it is to transform your space with the power of light!