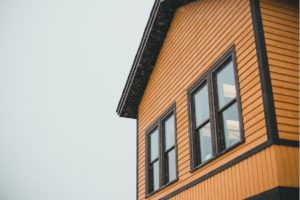 Nothing can improve your home's curb appeal like good siding. Aside from looking good and making your home appealing to buyers, siding can also enhance your home's energy efficiency and can protect your home from the elements. 
Depending on the siding material, maintenance, and the climate where you live, siding can serve you for years. However, over time the siding will be subject to wear and tear and will need to either be replaced or repaired. Here are some tips to help you decide whether to replace or repair your siding.
Extent of the Damage
The extent of your siding damage will determine whether you replace or repair it. For instance, simple issues like cracked or loose siding, dents on parts of the siding, and mild molding can easily be solved by repairs. Major issues that could warrant replacement include water damage. You can see water damage from the siding rotting, water stains, fungus, swelling, and warping. Water damage can result in siding falling off or the damage spreading to other parts of your home. 
Reduced energy efficiency is also an indicator that your siding isn't as effective as it should be and warrants replacement. Replacements are best done early to prevent the damage from spreading to other parts of your home, like the roof, causing roof damage. 
Ensure your replacements and repairs are handled by siding professionals like Landmark Roofing, who have the relevant experience. 
Budget
Your budget and availability of funds will also determine whether you replace or repair your siding. Siding installation can be expensive, ranging between $12 to $50 per square foot. 
If you are on a budget, you could consider repairing the siding to prevent more extensive damage, then make financial preparations to facilitate the replacement later. However, depending on the extent of damage, repairs may, in some cases, cost more than a replacement. 
To know which option is better, inspect your siding and ask for professional opinions. You can also ask for quotations from different siding companies and find one within your budget. Remember to check whether your warranty can cover the cost of repair or replacement, as this will make it easier for you to budget.
Age
Good siding can last anywhere from 20 to 40 years, depending on the material and the environment. It's important to consider how old your siding is when considering replacing or repairing it. 
Repairs are the best option if the siding has been recently installed, as they're still structurally suitable for several more years. However, replacement is the best option if the siding has been up for many years. Repairing old siding will be counterproductive and more expensive as the siding will need constant repairs since it's already degraded. 
Amount of Time in the Home
Replacing the siding on your property is a significant investment, and it's important to consider whether you will be in the property long enough to enjoy your investment. If you're considering selling soon, repairs will keep the property safe and good enough to sell. On the other hand, if you'll live in the house longer, consider a replacement to avoid constant and expensive repairs.
Siding can make your home stand out and even help increase the value of your home when you're ready to sell. However, because it's prone to wear and tear, it's essential to maintain it well and repair or replace it when needed. Consider the extent of the damage to the siding and the age of the siding to decide whether to replace or repair it. It would be best if you also based decisions on your financial state since replacements can be more costly than repairs and check to see whether your warranty can cover repairs or replacements. Remember to hire professionals to avoid expensive mistakes and to help you get a real sense of the state of your siding.