]If you've ever looked at your home's exterior and wondered how you could enhance its curb appeal, don't overlook the potential of your driveway. The driveway is more than just a practical element; it's a prominent feature that can significantly impact your home's aesthetics. But with various driveway options available, which one is the perfect fit for your home? In this article, we'll dive into the world of driveways, exploring different options and helping you make an informed decision.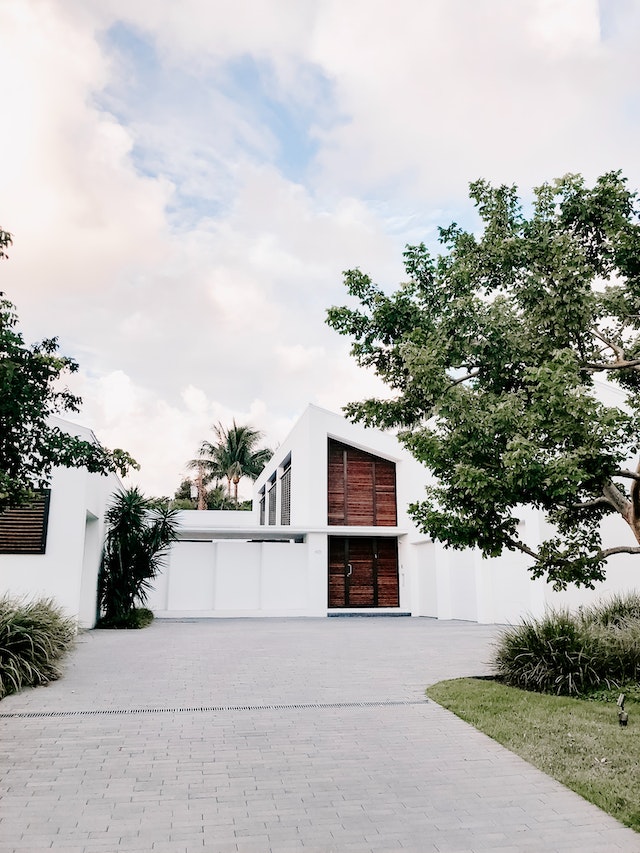 1. Asphalt Driveways: Where Practicality Meets Affordability
Asphalt driveways are a popular choice for homeowners due to their affordability and durability. They consist of a mixture of asphalt cement and aggregate materials, providing a smooth and functional surface.
They are versatile and can complement various home styles, from modern to traditional.
Pros:
Cost-effective option
Quick installation
Minimal maintenance required
Cons:
Prone to cracks and potholes over time
Limited design options
May require periodic resealing
Cost considerations:
The cost of an asphalt driveway varies based on factors such as size and location but generally falls within a reasonable budget, making it an attractive choice for many homeowners.
2. Concrete Driveways: The Classic Choice
Concrete driveways are known for their strength and longevity. They are constructed by pouring a mixture of cement, water, and aggregates over a surface that was previously leveled using a skid steer grader attachment. This results in a solid, durable surface.
Concrete driveways exude a timeless and classic look, making them an excellent fit for homes with traditional or contemporary designs.
Pros:
Exceptional durability
Wide range of design options
Low maintenance
Cons:
Higher initial cost
Prone to cracking in extreme temperatures
Longer installation time
Cost considerations:
Concrete driveways are a bit more expensive upfront, but their longevity and versatility often make them a cost-effective choice in the long run.
Also Read: 5 Home Upgrades That Use Concrete to Increase Property Value
3. Gravel Driveways: Rustic Charm and Affordability
Gravel driveways offer a rustic and charming appeal. They consist of loose gravel stones spread over a compacted base, creating a natural look.
These driveways lend a country or rustic vibe to your property, so they're perfect for homes with a cottage or farmhouse aesthetic.
Pros:
Low initial cost
Excellent drainage
Easy maintenance
Cons:
Stones may shift over time
Not suitable for heavy traffic areas
May require periodic replenishing
Cost considerations:
Gravel driveways are one of the most affordable options, making them an attractive choice for budget-conscious homeowners.
4. Paver Driveways: Elevating Elegance
Paver driveways are made of individual paving stones or bricks set in a pattern on a sand or gravel base.
They offer a sophisticated and customizable appearance. They add a touch of luxury to homes with Mediterranean, Colonial, or contemporary designs, allowing for various color and pattern combinations.
Pros:
Stylish and elegant appearance
Easy to repair damaged sections
Good drainage
Cons:
Higher upfront cost
Labor-intensive installation
Weeds can grow between pavers if not properly maintained
Cost considerations:
Paver driveways are a higher-end option, but their visual appeal and durability often justify the investment.
5. Cobblestone Driveways: Old-World Charm
Cobblestone driveways, crafted from natural stones, evoke a sense of history and charm. They offer a unique, rustic look.
These driveways are a perfect match for historic homes or those with a European architectural style, where their old-world charm can shine.
Pros:
Timeless aesthetic
Exceptional durability
Low maintenance
Cons:
High initial cost
Uneven surface can be challenging for snow removal
Limited design flexibility
Cost considerations:
Cobblestone driveways are a premium choice, reflecting their labor-intensive installation and high-quality materials.
6. Eco-Friendly Driveway Options
Eco-friendly driveways not only reduce the environmental impact but can also lower maintenance costs and enhance the beauty of your property. Consider more sustainable options such as:
Permeable pavers: Permeable pavers allow water to pass through the surface, reducing runoff and helping with water management. They are environmentally friendly and prevent soil erosion.
Grass driveways: Grass driveways blend into the landscape, providing a natural and eco-conscious option. They involve planting grass or ground cover within the driveway area.
Driveways made from recycled materials: Using recycled materials like crushed concrete or reclaimed bricks for your driveway contributes to sustainability by reducing waste.
Factors to Consider When Choosing a Driveway
Climate and weather conditions: Consider your local climate; some materials may perform better in extreme weather conditions.
Maintenance requirements: Evaluate your willingness and capacity for ongoing maintenance, as each type of driveway has different upkeep needs.
Curb appeal and home aesthetics: Think about the visual impact of your driveway on your home's overall appearance and style.
Budget constraints: Balance your budget with your desired driveway material, keeping in mind long-term costs and benefits.
Wrapping Up: Finding the Perfect Fit
Choosing the right driveway for your home is not a one-size-fits-all decision. It's a reflection of your home's style, your budget, and your maintenance preferences. So, which driveway suits your home best? Consider your priorities, weigh the pros and cons, and envision how your chosen driveway will enhance your property.
Are you leaning toward the classic elegance of concrete, the affordability of gravel, or perhaps the timeless charm of cobblestone? Maybe an eco-friendly option aligns better with your values and environmental consciousness. The choice is yours, and it's one that can elevate the look and feel of your home. Don't rush the decision; take your time, explore your options, and transform your driveway into a stunning feature that complements your home's beauty.
As you embark on this journey to upgrade your driveway, remember that the right choice isn't just about aesthetics or budget but also about creating a lasting impression that makes your house truly feel like home. What's your vision for your dream driveway, and which material will bring it to life? The answer lies in the unique blend of your preferences and your home's character. Happy driveway hunting!