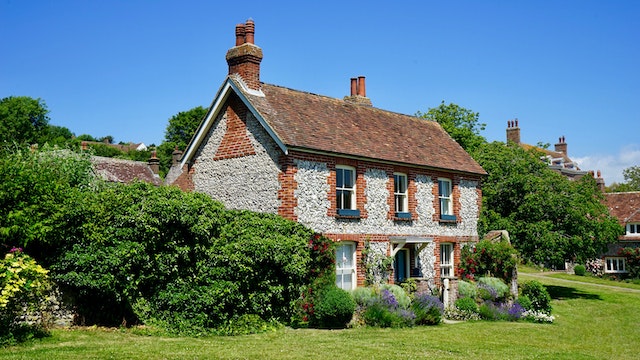 Old homes are a real treasure for many reasons. First and foremost, the unique constructions and decorations give old-time vibes; moreover, these homes are known to be stronger in construction and more sustainable. However, besides all the endless charm, various problems can occur in older houses and cause massive headaches. This is why you need to always be on top of the house's care and take care of its thorough maintenance. Here are a couple of reasons why you should give your older house a deep cleaning every once in a while.
Problems With Mold
Mold is a common problem in houses regardless of whether they are brand new or old. However, in older houses, it tends to be a more accentuated problem. There are various causes of mold growth in older houses, and the most common ones include older plumbing systems and water leaks, problems with roofs, and bad insulation. Even though every one of these problems requires special treatment and professional fixes, you need to take care of mold inspection and hire a mold removal company to eliminate the remains of this annoying fungus. On the other hand, there are also some homemade remedies you can use for better results.
Foundation Issues
Foundation issues can be very dramatic in old homes and cause a lot of trouble if neglected. These issues are very common in older homes and need to be addressed as soon as possible so you can keep your home livable. These may range from the tiniest cracks to some damaged support footings, which, in fact, can be quite costly. Causes of foundation issues may be various and can go from normal wear to some more serious decays caused by age, seismic activity, profusely wet soil, tree roots, and even some other subsidiary causes. If you face any of those problems, they cannot be simply addressed by a professional for home maintenance; you will most probably have to call in a structural engineer to access and conduct necessary repairs.
Damaged Roof
It seems we typically neglect the most important part of our homes. Truth be said, the roof is indeed the first line of defense and it can be a potential risk to older homes. There are many reasons for this. If you are really committed to preserving your home's original look and you choose not to repair or even replace the roof, you are making one of the greatest mistakes since the majority of the problems will start because of the moisture penetrating from your roof. Luckily, today, there are a huge number of companies that can help you take care of your roof. Thorough inspection, repair, or even replacement will surely keep you safe from various problems and will keep your home protected from leaks and persistent water stains on your ceiling. It all starts from the roof.
Beware of the Building Materials
You need to be careful when it comes to materials you use in your older homes. A majority of homes that were built before 1978 may contain lead-based paint or materials such as asbestos. If you inherited your old house or decided to invest in the purchase of one, you should inspect and test your home for these hazardous materials. You need to have a professional do the inspection and testing since neither of these hazardous materials can be seen by the naked eye. If your home tests positive for any of those materials, you should invest in professional paint removal services. On the other hand, asbestos was considered to be a great insulator and has proven to cause a whole variety of respiratory problems, some of them even leading to lung cancer. This material can be identified in walls, crawlspaces, and pipes. Removal of these materials is also a mandatory investment. The cost of asbestos items' removal and replacement will depend on the size of the project. When you are going through material removal, you need to look for the year when the home was built and if there is some cracked or damaged paint.
Having a vintage old house is a blessing because these constructions have their own charm and are most certainly a sign of the times. However, it must be a very well-known fact to you that these houses have a tendency to decay and that various problems can occur because of their age. This means that you need to invest both money and time in reconstruction and maintenance so that the house can remain liveable.