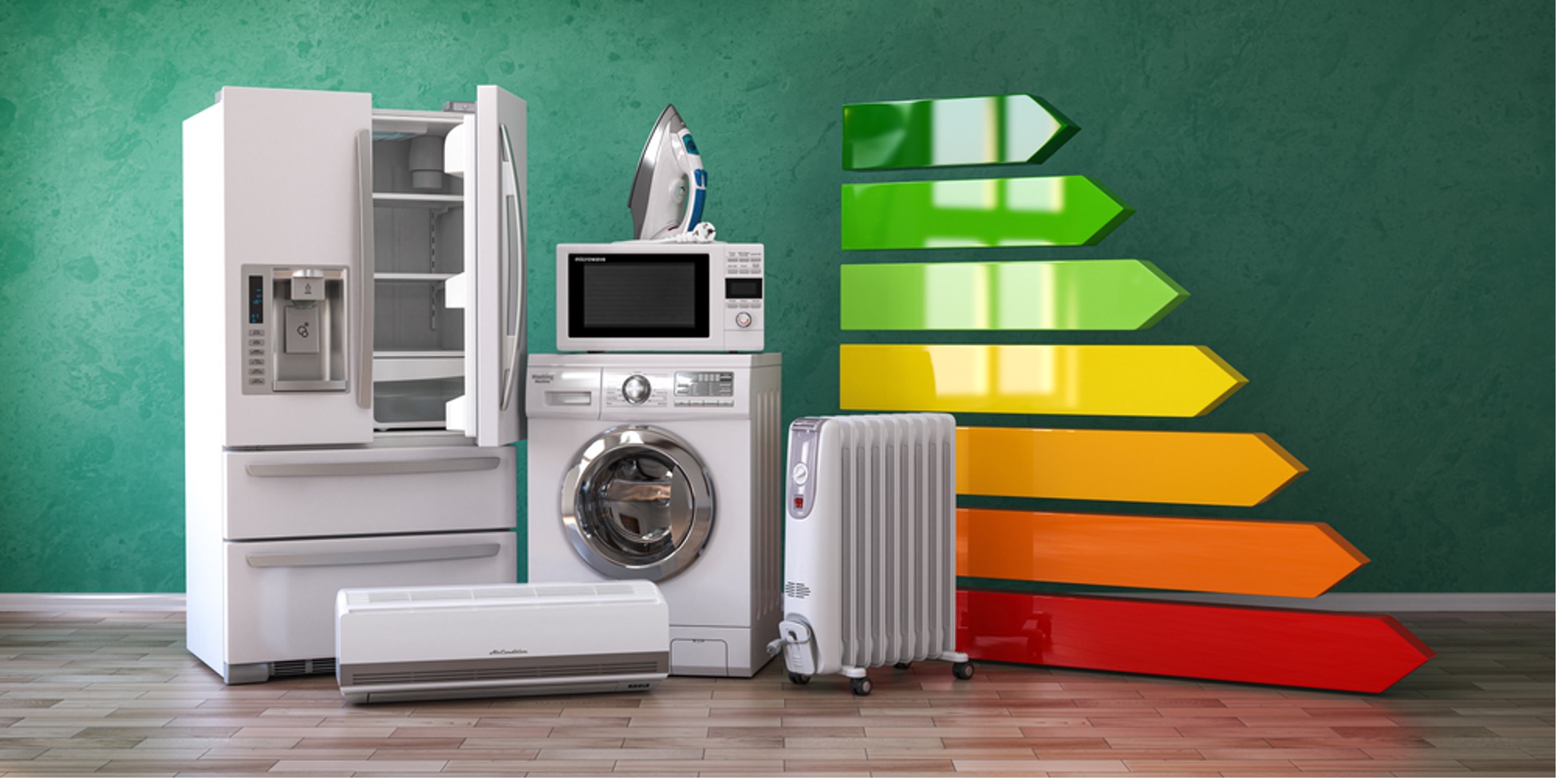 In truth, there is little that the average consumer can do to impact climate change — but that doesn't mean you shouldn't try. If everyone reduces the amount of energy their home consumes, we can put a small but significant dent in energy usage, which could lower global emissions and slow the manmade deterioration of natural environments.
In the home, electric appliances are some of the heaviest users of energy, so you may want to introduce energy-efficient appliances wherever possible. Some of the best energy-efficient appliances for the home include:
Dishwashers
Despite the pernicious myth that handwashing is more eco-friendly, dishwashers have been shown time and time again to be more efficient for homeowners, not only due to the time they save but also the energy and water they consume. Though the costs come close, dishwasher use tends to save the typical homeowner between $48 and $63 per year, even when they utilize older models. The key to getting the most efficiency from your dishwasher is to invest in a model rated for energy efficiency and to run your dishwasher only when it is completely full. Then, you know that every drop of water and watt of electricity is being put to good use.
Clothing Washers
Fortunately, there is little debate that handwashing clothes is more efficient than using a washing machine. The manual labor required to wash laundry by hand is immense, and it can be an all-day chore to clean a single load. However, outdated clothing washers are almost as bad, demanding an almost exorbitant amount of energy and water.
The sooner you can upgrade your laundry room with a new washing machine, the better. Energy Star–labeled washers utilize about 40 percent less water and 25 percent less energy than standard washing machines — which translates to about $40 and more than 3,000 gallons of water per year in savings. Even better, newer models of washing machine tend to have larger drums, allowing you to consolidate loads and clean more clothes in less time, which laundresses of the past could only dream about.
Ceiling Fans
Ceiling fans are often celebrated during the summer season, when the airflow they provide can make a room feel substantially cooler. In fact, research on the effects of ceiling fans have found that they do little to alter the actual air temperature, but instead, they capitalize on humans' natural systems to help a room's inhabitants cool down faster. Studies have found that running a ceiling fan could allow you to raise your thermostat by 4 degrees Fahrenheit — which could offer more than 4 percent energy savings per year.
What's more, ceiling fans can be essential in the cool-weather seasons, as well. By reversing the direction traveled by the fan blades, a ceiling fan will push warm air down into a room, again improving comfort and again reducing the energy required in maintaining internal temperature.
Dehumidifiers
High humidity reduces the effectiveness of a person's natural cooling system, which requires the rapid evaporation of sweat to cool the skin. When there is a certain amount of moisture in the air, sweat does not evaporate, and a person starts to swelter in the heat
Instead of lowering your thermostat, you can turn on your humidifier when you are feeling warm, and your body will almost immediately start to feel cooler. Thus, a dehumidifier could work in tandem with a ceiling fan to improve coolness and comfort in your home, especially if you live in a particularly humid environment. Your energy and cost savings will depend largely on how often you need to run your dehumidifier and how the dry air impacts your HVAC system.
Air Purifiers
Cities have taken to issuing advisories when the air quality drops below a certain threshold, warning that spending time outdoors could negatively impact respiratory health. However, a growing body of research suggests that some than the worst outdoor environments. Various pollutants, from tobacco smoke to pet dander to natural gas, can make it more difficult to breathe indoors. If you do nothing to address this issue, you could suffer serious health consequences later in life.
The most energy-efficient way to clean your home's air is to invest in a whole-home air purifier. Connected to the HVAC system, an air purifier can remove over 95 percent of contaminants — and it does not draw the high amount of energy that a smaller, room-based air purifier often requires.
You want your home to look great and function well — without an exceedingly high utility bill. By investing in energy-efficient appliances like those listed above, you can achieve true comfort in your personal spaces and save money into the future.