Add a touch of copper shine to your home!
1. Copper Pipe Tablet Holder
This copper pipe DIY tablet holder is so easy to make, and not nearly as expensive as you think it would be.
via www.natalme.com
2. Copper Pendant Light
This copper pendant light will make a great center piece in living room decor.
3. Copper Wire Leaf Decor
An easy DIY project that's fabulous & functional! Use the photo tutorial to make stylish copper wire leaf decor that doubles as a jewelry stand​.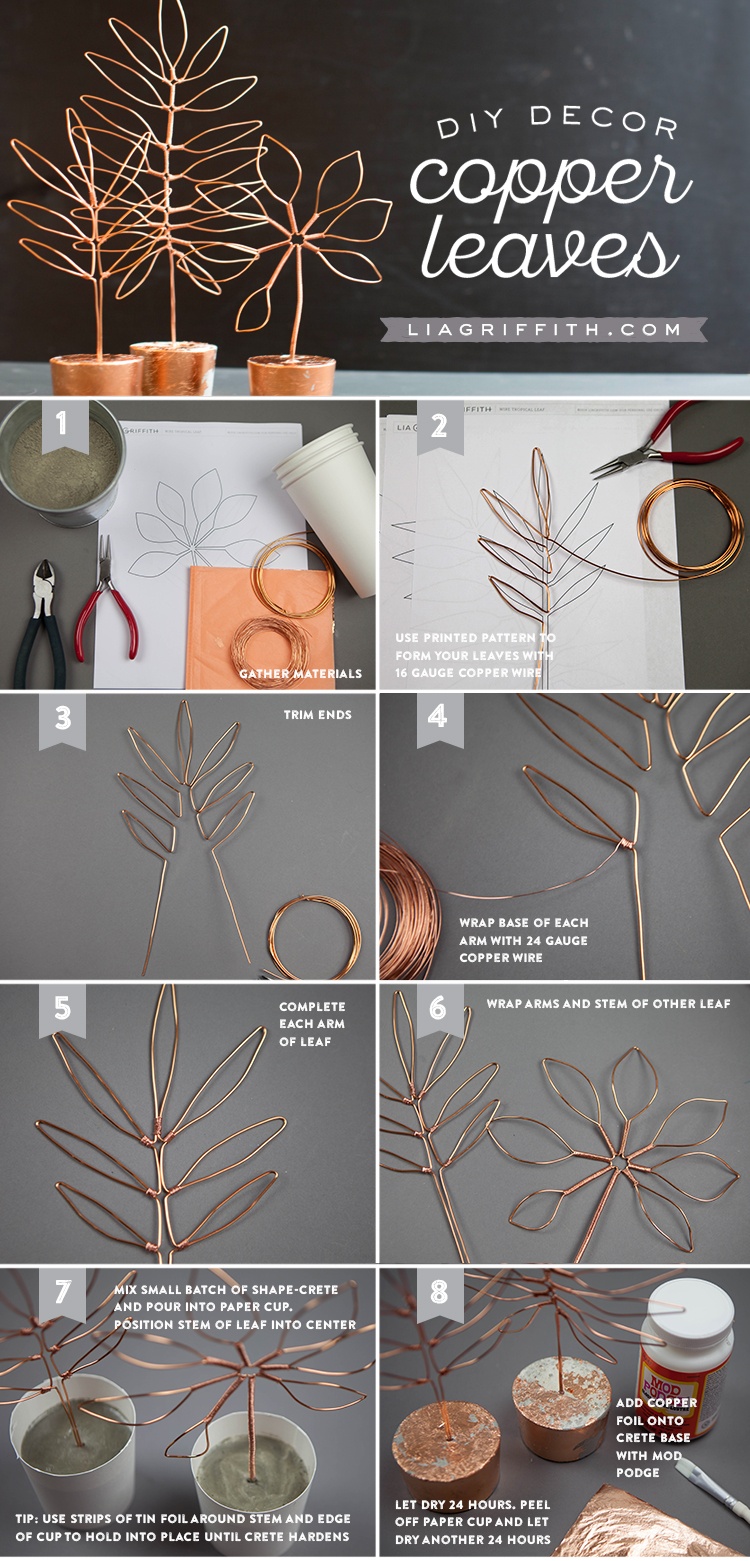 4. DIY Copper Shelves
Display your plant collection on DIY copper shelves.
5. DIY Copper Clothing Rail
Your storage units can give decor value. Making a clothing rail from copper pipe certainly adds a lot to your decor.
6. DIY Copper Wine Rack
Add a new classy item to your home. Check this tutorial for a wine rack made from copper pipes.
via www.ehow.com
7. Copper and Wood Shelves
Made a DIY project with wood to add more rustic style. Mixing copper and wood makes a winning combination of rustic and modern style.​

via treasuresandtravelsblog.com
8. Copper Pipe Drawer Pulls
Add modern trendy touch with copper accents in your house. Copper pipe pulls work especially well with dark, black or navy blue cabinets and dressers.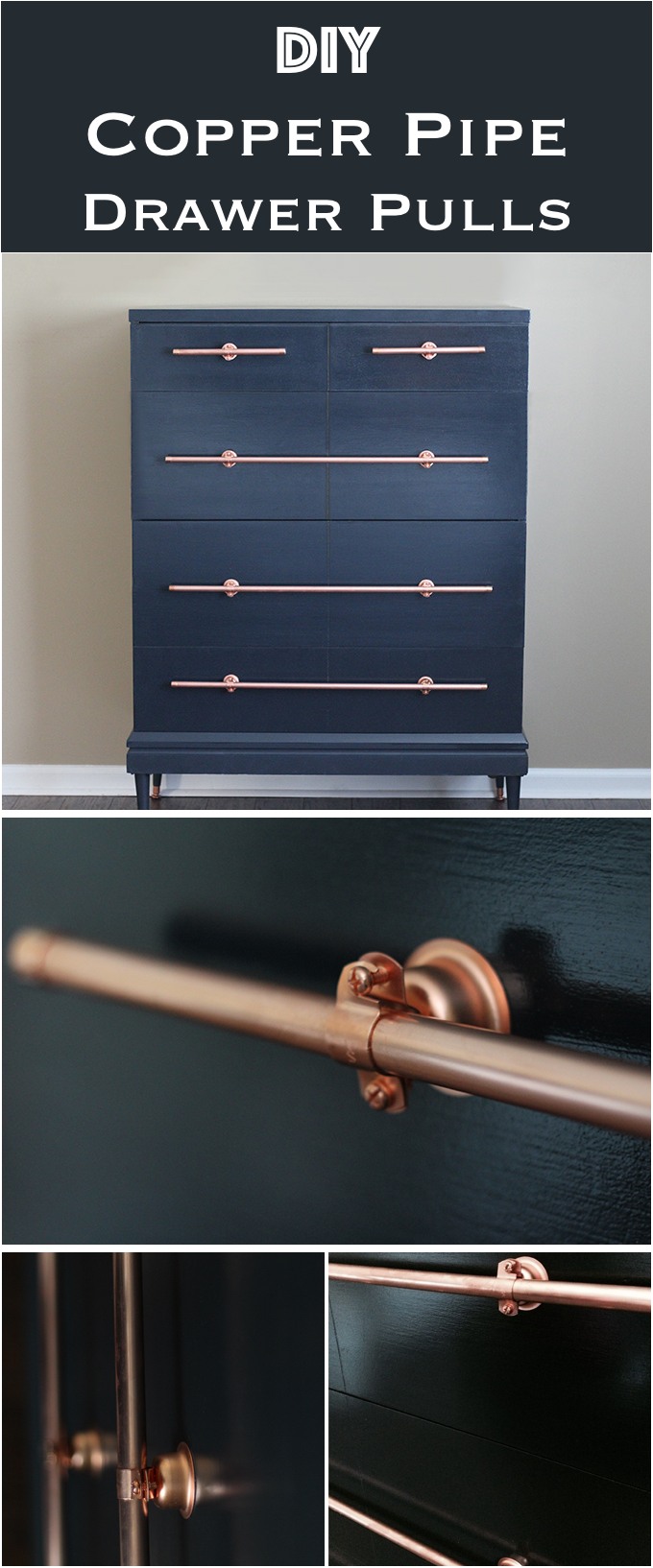 9. DIY Copper Lamp
Add copper to your decor with this DIY copper lamp. Grab just a few pieces of copper wire and make a great frame for a lamp shade.​

via www.littlehouseonthecorner.com
10. DIY Copper + Gold Foil Branches
Add some branches embellished with gold and copper foil for your table centerpiece.
11. DIY Copper Pipe Floor Lamp
​DIY Copper Lamp to add a little modern beauty to your home!
via ispydiy.com
12. Copper Leaf Garland
Copper spray paint + leaves make for a gorgeous garland.
13. DIY Copper and Wood Hanging Light Fixture
Make this modern chandelier all by yourself with this Step-By-Step picture tutorial! Would you believe that it was made with copper plumbing supplies and a few items from Target?

14. DIY Copper Side Table
DIY tutorial on how to make copper side tables in less than one hour.​
via madmoisell.com
15. DIY Desktop Organizer
Inspired by an Anthro find, here's the easy and affordable DIY in a trendy copper tone.
16. DIY Gold Leaf Vase
Very interesting idea of repurposing a vase by incorporating a gold accent.
via sayyes.com
17. Industrial Chic DIY Copper Pipe Table Lamp
18. Copper PVC Pipe Wall Planter
Looking for more whimsical decor? This copper pipe wall planter is certainly whimsical or even quirky.
It certainly makes the perfect focal point of room decor.
via craftbits.com
19. Copper Fridge Magnets
You can add just a little bit of copper to your home decor without changing much. Try to incorporate very small accents and make these copper fridge magnets.
via kojo-designs.com