Good health can be achieved in many different ways. It's important to understand what your body needs and how you should care for it. Eating healthy food, getting enough sleep, practicing self-care, staying hydrated, and exercising regularly are all keys to good health. If you don't know where to start or need some guidance on which methods work best for you, here are six wellness tips that could change your life!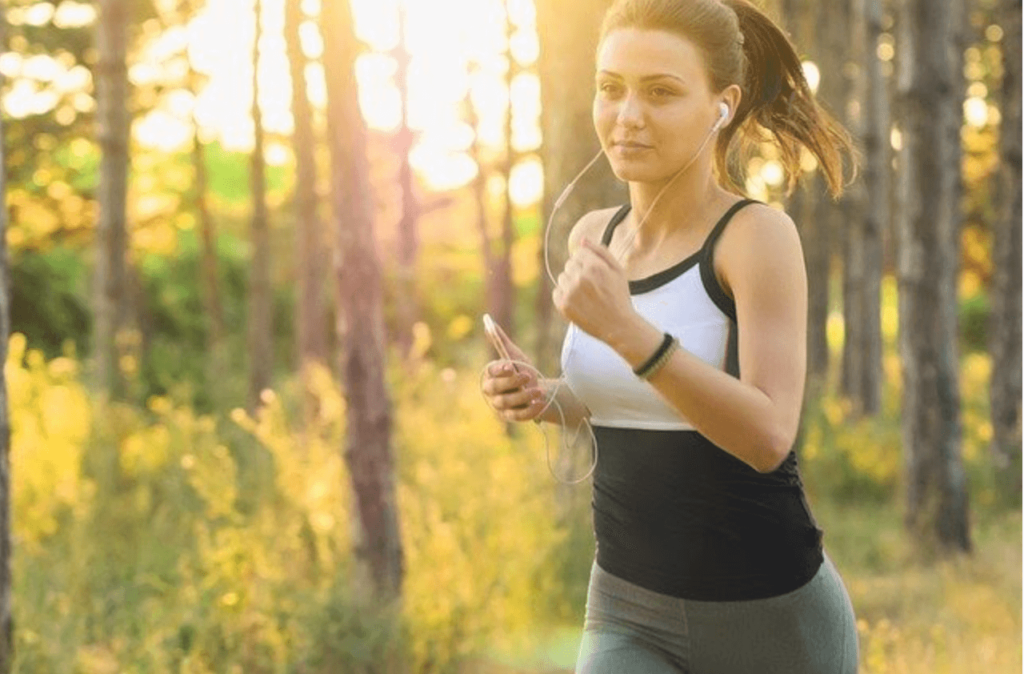 1. Eating Healthy Food
Eating healthy food is one of the keys to good health. To be truly healthy, you need to nourish your body with the right fuel. This doesn't have to be difficult, just switch out your refined carbs for complex carbohydrates, cut back on sugar, and avoid junk food. Your body will thank you if you give it whole, nutrient-rich foods instead of processed snacks!
There are many benefits to eating healthy foods. They include taking care of your body, feeling better about yourself, reducing the risk of diseases, and giving your immune system a boost. The first step is to decide on which type of healthy food you would like to try. It's probably not realistic for everyone to change their diet completely overnight so it's important to start small. If you feel like too much of an effort, try cutting out one unhealthy item from your diet instead. You may also want to consider taking over-the-counter vitamin supplements or getting IV bags at home with a licensed healthcare professional. Vitamins can help ensure your body has all the tools it needs to function as its best.
2. Getting Enough Sleep
The importance of sleep for your well-being cannot be overlooked. Sleeping not only keeps our minds clear and healthy but also helps us maintain balance in the body. When we don't get enough rest, this can lead to exhaustion, irritability, weight gain, muscle atrophy, and even cardiovascular disease.
Although sleep can vary depending on your age, most adults need between 7-9 hours of sleep a night to function at their best. If you're getting very little or too much sleep, start by adjusting your schedule so that you can get closer to the recommended amount. For example, if you are not getting enough sleep try going to bed earlier, and if you are sleeping more than 9 hours per night it would be best to cut back.
Fortunately, it is possible to improve the amount of sleep that you get each night with some changes like reducing screen time before bedtime (including TV), curtailing caffeine intake afternoon, avoiding alcohol before bedtime, creating a sleep schedule that includes exercise or relaxing activities right before bedtime, and setting aside time for yourself during the day to do something you enjoy. 
3. Being Mindful of What You Put in Your Body
One of the best ways to be mindful is to read labels on the food that you're buying. If it has more than five ingredients, try finding an alternative with fewer chemicals. Also, try not to fall for "health foods" by doing product comparisons, as there are many products marketed as healthy when they actually aren't. There are some companies that put good marketing into making their products look healthier than they actually are, but that doesn't always mean they are good for you!
This doesn't mean you have to avoid all of these chemicals or foods 100% of the time. You can still eat out with friends or indulge every once in a while. Just try to be mindful of what you put in your body and focus on making the majority of your diet clean and pure.
4. Practicing Self-Care
When was the last time you did something nice for yourself? Although it may seem like you don't have time for self-care, it is actually one of the most important wellness tips to remember. 
Taking time out of your day for self-care can improve your mental and physical health, giving you more energy and making you happier! Try taking a warm bath, drinking peppermint tea, calling a friend, or getting outside if you need ideas on how to practice self-care!
As important as maintaining physical health is keeping your mental stability. By using mindfulness techniques to increase your awareness and appreciation of the present, such as journaling, meditation, and gratitude lists, you can lessen stress. If you are a Christian, a Keep Thy Heart Bible Study, a devotional podcast, and other related materials will be beneficial to you.
5. Staying Hydrated
Water is so important for your body to function properly, yet many people still don't drink enough! We all know that we should be drinking at least 8 glasses a day, but did you know that depending on your weight and the temperature outside these numbers can vary? 
For example, if you weigh 140 pounds you should be drinking about 10 glasses of water a day, while if you weigh 160 pounds you should be drinking about 12 glasses. The easiest way to keep track of how much water you are drinking is by using an app or marking it down in your calendar!
6. Exercising Regularly
This wellness tip might seem easier said than done, but it's completely possible! The key is to start slow and work your way up. It's important not to overwork yourself, as this will only cause you to be less motivated and can even hurt your body. 
You should start small by working out about 3 times a week for 30 minutes, and each time focus on either strength training or cardio. From there, you can increase your workout frequency and intensity as it feels comfortable for you!
It's important to remember that the human brain responds differently at different stages of life. It is not uncommon for people in their 20s and 30s to experience a foggy or groggy feeling after waking up, but as we get older this can be more severe. If you find yourself experiencing this every morning, it might be time to start winding down before bed. Everyone is different, which means that what works for one person may not work for another. While these wellness tips are all helpful, finding out what your body needs is important too!