When it comes to the most fun room in any home, a child's playroom is sure to win hands down. Such living spaces are all about an inviting aura while giving rise to excellent storage and organisation solutions for kids. 
These are just some of the many secret elements that give rise to a dream child's playroom. But what differentiates the best from all others is that touch of personalisation that very few people talk about. After all, every visitor should know who the little boss of this space is.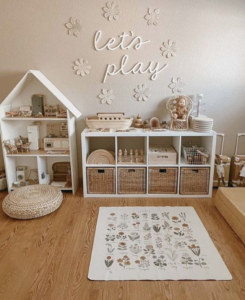 Remember, all children deserve the right to feel special and wanted. And there's no better way for a parent to express their love for their kids than this. 
Similarly, all kids are unique and have different interests and needs. So why not create a room that reflects just that and caters to all of this? 
From the likes of arts and crafts to accessories and more – the list of ways to add that special touch of personalisation hasn't been more straightforward than this. To help you get the inspiration you need, we're listing some fabulous ways to personalise your child's playroom. And some of them are so great; they make you want to go back to your childhood days.
1. Add The Perfect Personal Touch With Custom Photo Cushions
Children require furniture for playing games, watching tv, doing crafts, and more. And great furniture calls for custom photo cushions. 
It's time to get your little one's picture printed across a premium-quality cushion for that magical touch. Did we mention how it's the most affordable way to make your room's interior pop? 
Choose from an array of sizes, colours, materials, and patterns- yours. But remember, less is more because the centre of focus should be your child. And every little one would be delighted to see a customised squishy and fluffy element of goodness.
2. Personalised Wall Art Adds A Subtle Touch Of Uniqueness
Eye-catching art is a modern yet playful way to uplift any living space. And a child's room is certainly no exception. 
It's time to uplift your playroom's interiors using personalised wall art. Mix and match it with elements seen inside your home to work well with the theme.
Handprints, footprints, or even pieces they've curated are great options to look forward to. Be sure to frame them so they're durable and attractive displays. Trust us when we say that the feeling a child will have after seeing their work getting love and appreciation is incomparable to all others. 
3. Custom Storage Options Are Ideal For Saving Space
A child's playroom means saying hello to plenty of toys, games, art supplies, and more. Therefore, what better way to get rid of clutter and add a unique customised touch than through personalised storage options?
Utilise any little nook and corner you might find awkward and turn them into a magical storage place. Some great options are multipurpose furniture.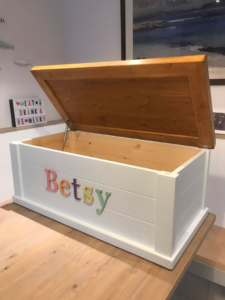 For instance, you could have little seats that double as an organiser or a table with in-built drawers. But the critical element here is adding a personalised touch linked to your little one. 
You could squeeze in their initials or something they adore. The world is your playground, and it's up to you as a parent to get creative. 
4. Personal Name Decals Are Sure To Make Any Wall Light Up
Look no further if you're searching for a personalised way to brighten up that dull wall space in your kid's playroom. Personalised name decals are the ultimate design hack for dreamy playroom decor. 
Arising in various fonts, sizes, styles, and more, children will love seeing their names be the centre of attention in a playroom. It just makes sense because they are the little boss of that particular area. 
It's also a fantastic hack for brightening up an awkward space that perhaps needed a little revamp or pop of hue. Ensure your style and colour align with your room's overall theme. You certainly don't want it to stand out for the wrong reasons. 
5. Personalise Your Child's Playroom With Custom Rugs And Mats
The best thing you can do for your child is to leave plenty of space so they can play around in the room. Not only does it make the playroom look neat, but it also adds dimension when your area is limited. 
But empty tiled floors are never advised. You can spruce up the space using custom-designed rugs and mats. 
It's time to get creative here again. Pictures, names, initials, or maybe a family moment that means the most to you can be depicted through custom printing. Whenever a guest comes, they compliment you on this design strategy. 
6.Add A Pop Of Color And Personality To Your Kid's Playroom With Custom Furniture
A playroom without any furniture is sure to be incomplete. But this time, it's time to custom-design your furniture, so it goes well with your child. 
Consider customising bunk beds, book racks, and baby sofas as great places to start. Let's not forget desks and storage units, too, as they come in handy inside playrooms.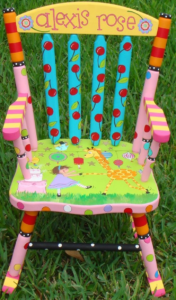 You can either have the furniture customised before it's even made, like a particular order or consider having it customised after making a purchase. The important thing here is to include something your child can relate to and recognise as belonging to him. 
Conclusion
The power of personalisation can affect your child in more ways than one. Making them feel special and showing them you care is a great way to increase their self-esteem and confidence. 
Remember, this is where they will spend a lot of their time growing up, so taking care of their living space means nurturing their development. So what are you waiting for? It's time to begin designing a personalised playroom that your child will love and thank you for.