If you're in the process of finishing your basement, one of the most vital steps is waterproofing. This approach will protect your home from water damage and keep your basement dry year-round.
Basement waterproofing is a big job that needs proper planning and execution. That's why it's crucial to hire a qualified contractor who can get the job done right. Finding the right contractor can seem overwhelming, but it doesn't have to be. This article will outline five tips to help you choose the best contractor for your basement waterproofing project.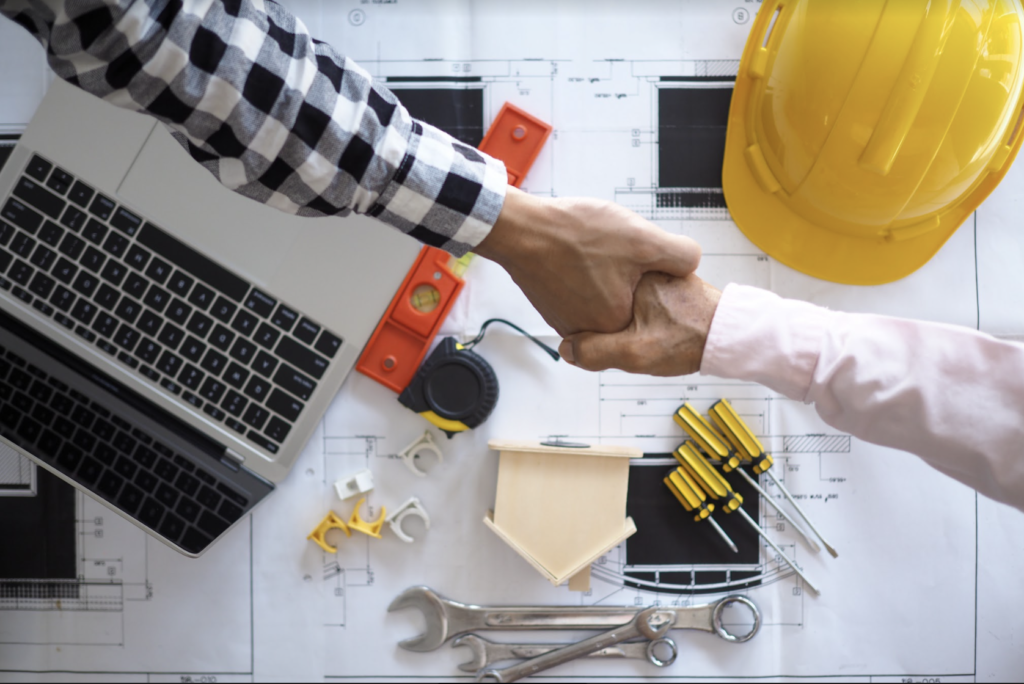 1. Get Referrals
Finding a reputable contractor starts with getting referrals. Your family, friends, and colleagues may have had experience working with a reliable basement waterproofing contractor. They might have recommendations that'll meet your requirements, expectations, and budget.
These people serve as your first-hand accounts of a contractor's quality of work, professionalism, pricing, and after-service. They may even answer your queries, such as:
Is the contractor they hired easily to work with?

Did they complete the job on time and with an excellent outcome?

How about their warranty?
If you get a positive response, then it's likely you'll have a good experience with that contractor, too. After all, they won't recommend anyone who didn't do an excellent job on their waterproofing project. It's something to keep in mind as you begin your search.
Furthermore, getting referrals from people you know isn't the only way to find the right waterproofing contractor. You can also inquire about your local area for well-respected companies. They likely have a list of experienced professionals who can help you with your basement waterproofing needs.
2. Search Online
The Internet is a powerful tool that you can use to your advantage. A simple online search can give you many options to choose from. It's one of the quickest and easiest ways to find qualified contractors for your project.
Many of these contractors have a website with all the necessary information you need, such as contact details, services offered, gallery, and track records. This way, you can assess which contractor has the capabilities to waterproof your basement successfully.
Additionally, checking out the best contractor directories is also an excellent way when hiring for your waterproofing project. These directories are a great resource and an online collection of well-versed contractors in your area.
3. Read Customer Reviews
Customer reviews and testimonials are your best friend when hiring a contractor. These are one of the most unbiased ways to determine if a contractor is trustworthy or not. Reading through customer reviews gives you insights into a contractor's work ethic and how happy their customers are with their services.
When searching for customer reviews, make sure to visit reliable sites, such as the Better Business Bureau or Google Reviews. These platforms have a strict policy for user-generated content, so you can ensure that the reviews are genuine and honest.
Moreover, it'd be best to not just read the good reviews. Make sure to also read the bad reviews, so you have a well-rounded view of the contractor. This approach will help you identify potential red flags and avoid them in the future.
4. Consider Multiple Quotes
Like any home renovation project, basement waterproofing is a significant investment. Therefore, you want to ensure that you're getting the best value for your money. And, the best way to do that is by getting multiple quotes from different contractors before making your final decision.
It might be tempting to choose the first basement waterproofing specialists you come across with. But, it'd be best if you took the time to compare multiple quotes from different candidates. This way, you can better understand how much the project will cost.
Get at least three to four quotes from different contractors. Once you have them, compare the services included and the overall costs. When requesting quotes, make sure to be as detailed as possible. Evaluate each detail of the project to get an accurate estimate. This way, you can avoid misunderstandings, surprises, and hidden costs down the road.
5. Check Credentials And Licenses
Once you've narrowed down your list of candidates, it's time to start checking their credentials. These include their licenses, affiliations, and insurance. These documents will be your guarantee that the contractor is qualified and legitimate. And, more importantly, these serve as your protection if something goes wrong with the project.
A contractor's license is one of the most critical things you should check. Make sure it's up-to-date and valid in your state. You can verify this crucial information by visiting their website or directly contacting their office.
It's also best if the contractor is a member of any professional organization. Being affiliated indicates that they're keeping up with the latest trends and technologies in waterproofing. Plus, you can ensure that they follow a strict code of ethics and abide by the standards set by the industry.
Lastly, asking for proof of insurance is an important step, too. This document will protect you from any financial responsibility if one of the workers gets injured at your premises during the project. With that said, hiring licensed and insured contractors will give you peace of mind, knowing that you're in good hands.
Takeaway
Hiring the right basement waterproofing contractor is essential to ensure the success of your project. Use the tips here as your guide to avoid pitfalls, and so you could hire the best candidate for the job.