When it comes to selling your damaged house, you may not know where to start. Many homeowners are faced with this question on a regular basis. Whether they are in the process of moving or downsizing, there can be many factors that go into deciding whether or not now is the time to sell their damaged house. And for those who have already made up their mind, but don't know how best to go about getting the job done, this article will provide you with 4 tips that you can use to sell your house!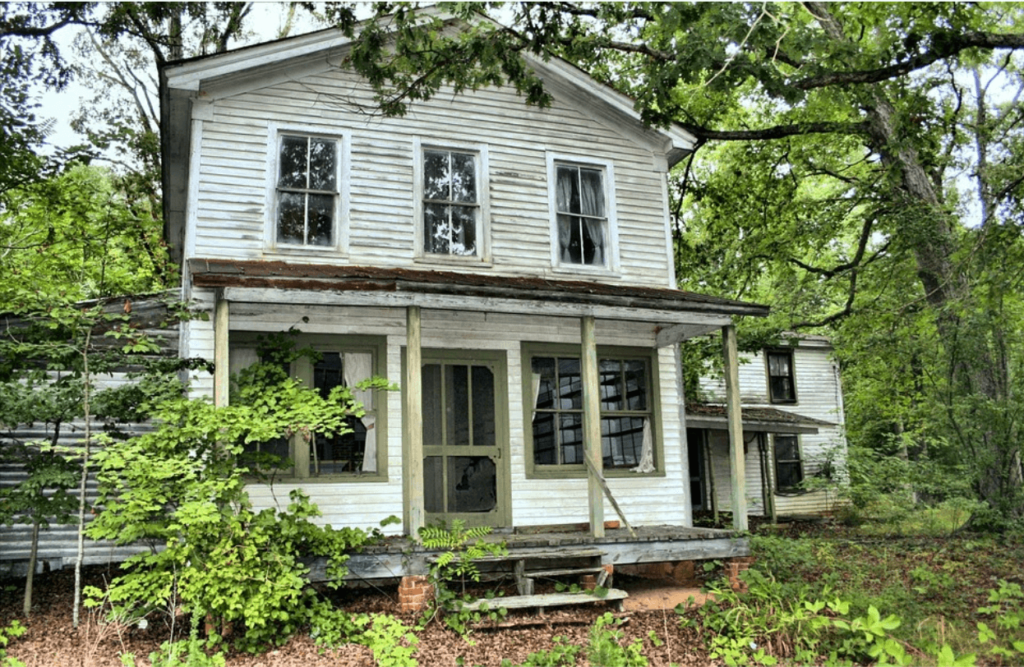 Know The Value Of Your Damaged House
In order to get a good idea of what you should expect from the home-selling process, it is important to first gain an understanding of what damage has been done to your property and how long ago the previously mentioned damages occurred. By doing this, you will be able to make a more educated decision about whether or not it would be worth it for you to list your house for sale. If the damages are significant enough that they would require expensive repairs, then you may want to consider holding off on putting your house up for sale until such time as said repairs have been made. Selling anything can be difficult, especially if it's damaged, so if you can find assistance online, you should use any help you can find. If it is your first time selling a property, even more of a reason to do so!
On the other hand, if you have a more cosmetic issue on your hands, such as an outdated paint job or dated flooring, you might be better off selling your house now. In this case, it would depend on how long ago your damages occurred and what repairs will need to be done in order for the house to show at its best.
Identify What You Can Sell In Your House And What You Can't
Even though it is important to get an overall understanding of what kind of repairs need to be done on your property before putting it up for sale, many homeowners tend to focus too heavily on the negatives and forget all of the positive aspects of their homes. One way to help ensure that potential buyers do not overlook these positive aspects is by providing them with a detailed list before allowing access to you for showings. This is not to say that you should attempt to hide the damaged aspects of your home, but instead highlight them in a way that does not overshadow all of the positive things about it.
By providing potential buyers with this kind of information, you will be able to attract more serious buyers who are interested in purchasing your house for what it is and not just because they assume that it is worth less than the competition. And once they realize how nice of a home you have, they may even be willing to negotiate on an asking price!
Present The Place Well
These situations require you to try to highlight all the positive aspects of your damaged house. No matter what type of damage your house has sustained, there are always ways to present it in a way that can make the buyer want to purchase it. This could involve staging the interior with furniture and/or artwork, as well as ensuring that all areas inside and outside are clean and tidy for showings. Doing this will put potential buyers' minds at ease and give them a better understanding of the true potential of your home. It can also be helpful to make repairs where possible, such as fixing minor plumbing or electrical issues, patching holes in walls, replacing broken windows, and/or cleaning up any debris from previous damage. This will go a long way in showing buyers that you take pride in your home and are committed to helping them make it their own. Once you're done with your upgrades and improvements, it's also time to take some pictures that you'll upload as part of your listings and ads. Make sure to hire expert real estate photo editing professionals so that the place looks even more appealing than before. This entire process should ensure that you will be able to achieve the best possible sale for your property.
Find A Real Estate Agent That Is Willing To Work With You
Most agents are used to dealing with homeowners who are looking to sell their homes as-is, or at least close enough to it so as not to give away any of the less-than-perfect aspects. However, for those who have a more damaged house on their hands and want to attract buyers who are willing to work with them, it can be a bit more difficult. However, by doing some research into your local market and talking to potential agents about what they can do for you, you will be able to find one that is not only willing but also happy to help!
In most instances, real estate agents will work with homeowners because they know that working together as a team will lead to the best results possible. By taking this extra step in finding an agent who wants your business rather than trying different methods until something works out, you are putting yourself in the best position possible when you go up to bat to get the best deal possible on your home.
Know The Timeline For Selling Your Damaged House
One of the biggest mistakes that homeowners make when it comes to selling their homes is basing their timeline for doing so around purchase timelines. While it would certainly be nice if buyers in your area could afford and be willing to purchase your house in a timely manner, this simply isn't how the market works. 
This means that you will need to adjust your timeline accordingly and start working with potential real estate agents months before you actually go up for sale. This way, you will have plenty of time to work together as a team and find the right buyer who will not only pay more than fair market value but also close the deal within your desired timeframe. By taking the time to plan everything out in advance, you will be able to limit the amount of stress that comes from trying to sell a damaged house and get on with planning for your next move!
Selling your damaged house can be difficult, but it is not impossible. With these 4 tips in mind, you will find that selling a home with damages becomes less daunting and more manageable. Whether you are in the process of moving or downsizing, it can be difficult to know when or if it is time to sell your damaged house. If there are just a few things wrong with your property, like an outdated paint job or dated flooring, you might be better off selling your house now. We hope this article was helpful in making the decision that best suits your needs and goals. Thanks for reading!