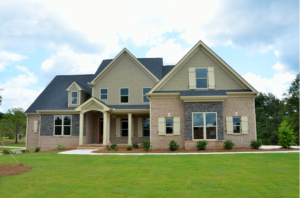 Buying a home can be intimidating and overwhelming; with so many important decisions, it's easy to lose sight of your end goal. However, the goal should always be to get a fair price on the house you buy. To help you achieve this, here are five tips for getting a fair deal when purchasing your dream home.
1. Research the Current Market Conditions
Before you begin your search for a home, it is crucial to understand the current market conditions. Research and find out the sold price of a house similar to what you want to buy, and use that information as a baseline when determining what you should pay for your own home. The general rule is that you should pay at most 10% above the comparable sold price. Look at other external influences such as mortgage rates, interest rates, and the general economy in general, as these factors can have a significant impact on the price of a home.
Knowing factors such as local demand, property taxes and utility costs, interest rates, and other economy-influencing events can give you an edge when determining how much to offer for a house. Additionally, understanding what other similar homes have recently sold for in the area will help ensure that your offer is competitive. 
2. Don't Rush the Process
When you decide to get a place, you want to move quickly. However, it is crucial to not rush through the process and take your time researching different homes and making an informed decision. By taking a few extra days (or even weeks) to evaluate your options, you can ensure that you get the best deal possible on the home of your dreams. The more time you spend researching, the better prepared you will be to negotiate a fair price.
3. Consider the Appreciation Potential of the Location
Homes located in areas with high demand and low supply typically appreciate faster than homes in other locations. Researching the local housing market can help you understand what kind of return on investment you can expect in the future. By considering the appreciation potential of your chosen location, you can ensure that you are getting a good deal on the home now and an even better deal in the future.
4. Test the Waters With a Low Offer
When making an offer on a home, there is nothing wrong with testing the waters with a lower-than-asking price. If the seller does not take your initial offer, you can always make counter offers until you reach a price that both parties are satisfied with. Negotiate in good faith and be prepared to compromise if you want a fair home price. However, it is essential to remember that the seller may not be willing to accept a lower price, so make sure you are comfortable with the amount you offer.
The goal is to get a fair price on the house you are buying – and with the right approach, this can be achieved. By following these tips, you can ensure that your dream home is a manageable investment.