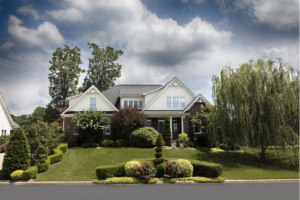 As a homeowner, a deck allows you to extend your living space and create an outdoor oasis for you and your family to enjoy. Not only does it offer additional space to entertain, but it also increases the value of your home. However, building a deck is not something that you should undertake lightly. You will experience challenges such as finding the suitable materials, obtaining permits, and ensuring your deck meets code requirements. Here are four things to consider when building a deck.
1. Budget
When building a deck, you must factor in the cost of materials, labor, and permits before you start. Take some time to research the different building materials available so you can make an informed decision when selecting your decking. Consider saving money by doing some labor yourself or using recycled materials.
Investing too much or too little can lead to a finished project that may not provide the desired return on investment, so it's important to do your research and stick to a sensible plan. Speak with qualified deck builders so you have a good sense of cost, and try to calculate any associated costs such as permits, materials, labor, and accessories. When setting your budget, leave some wiggle room for unforeseen expenses. There are always things that come up during the construction process that you could not have prepared for.
2. Design and Layout
Decks come in many shapes and sizes, so you want to ensure that your deck design fits your home's style. Spend some time browsing pictures online for inspiration or consult with a contractor for ideas. You should also consider adding decorative features such as built-in benches, planters, lighting, or privacy screens. Once you have settled on a design, draw up the plans for your deck. Make sure to include measurements and diagrams so that everyone involved in the project understands what is expected. If you need help with this step, many online resources are available to help you create detailed plans for your deck.
3. Structure and Support
When building a deck, you must ensure it is structurally sound and compliant with local building codes. Consult with a professional contractor who can advise you on the best way to ensure your deck meets code requirements. Consider using high-quality materials and reinforcements such as posts, joists, and beams for additional support. Get screw piles for decks for better stability, along with other benefits such as less time-consuming installation and more cost-effectiveness than traditional techniques.
4. Maintenance and Care
Like the rest of your home, your deck will require regular maintenance to keep it in good condition. Depending on your type of material, this could include power washing or staining. Make sure to check for any signs of rot or damage and fix them as soon as possible. It is also important to remember that decks can be dangerous if not constructed properly, so make sure to follow all safety guidelines. Secure any loose boards or handrails and keep the area clear of debris or obstacles.
Building a deck is an exciting and rewarding experience, but many things need to be taken into consideration along the way. Following these four tips will ensure that your deck is structurally sound and safe for everyone to enjoy.