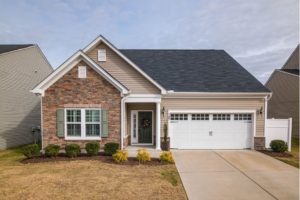 A house is a long-term tangible asset, especially when you can resell it at a value higher than what you paid to purchase it. However, it can become a huge liability if you are not cautious against factors that inflict damages on your property and cause a significant decrease in its resale value. 
Property damages can take many forms that can range from simple nuisances or catastrophic deterioration. These can be caused by negligence or natural causes such as rain, wind, etc. Continue reading to find the most common factors that pose a danger to your house and how you can handle them.
1. High-Speed Winds
Winds are among the leading causes of damage to houses in storm-prone areas. Powerful gusts can loosen roof shingles, window panes, and chimneys, causing them to fall apart. Fallen trees, branches, and torn-down power lines add to the destruction. 
To mitigate such damages, you can ensure the decking under the shingles is high-quality, or consider investing in metal roofing as it can withstand wind speeds of more than 150 mph. Storm shutters covering your home's exposed windows, glass surfaces, and skylights are another effective solution to protect your home against wind damage. You can easily install them yourself and protect your property against damage from flying debris and strong winds. 
2. Water Leakage
Water damage can be caused by leaks, floods, or storms, resulting in mold growth and structural deterioration that further cause health and structural hazards. 
Leaks are the most common during winters when water in pipes and tanks freezes and expands, causing damage to the piping, which may then develop holes and cracks. Additionally, storms bring high-speed winds that weaken a property's structural defenses and rain, which soaks into the open damages and puts the home's structural integrity at risk. 
To prevent these damages, you must inspect pipes and valves at least once a year. However, in case of an unexpected catastrophe like a flood damaging your property, you must enlist water damage restoration services to expedite the restoration process.
3. Fire Hazards 
In 2021, property damages caused by fires amounted to about 1.73 billion U.S. dollars. While fire incidents rarely occur around homes, they are incredibly costly to repair.  
Fires can occur from overloaded circuits, improperly insulated wires, sparking lithium batteries, improper cigarette disposal, overstressed heaters, and cooking. One sound precaution to protect your home from fire damage is to use less combustible building materials such as concrete, brick, stucco, and gypsum.
You can also install laminated fire-resistant glass windows to withstand exposure to high amounts of heat, preventing flames and hot gasses from penetrating through them. It's also best to equip your house with fire detectors, fire extinguishers, and sprinklers to prevent the fire from spreading.
4. Burglary
Criminals can inflict significant damage to your property when trying to forcefully enter or exit the house by breaking windows or doors. Additionally, they can break furniture in case of a confrontation, and the loss of items stolen is significant as well.
You should invest in motion sensor lights, burglar alarms, security cameras, and fences to protect your house against unwelcome intruders. Such defenses often succeed in keeping burglars away. 
Also, consider rearranging your furniture and decor to keep these valuables out of easy sight from outside the house. Ensure your main doors are made of metal or solid hardwood at least a few inches thick than standard doors. Install deadbolt locks for greater security as they are not spring activated and can only be opened using a key or fingerprint, lowering the risks of unwanted intrusions. 
Endnote
Staying ahead of potential property damage risks can save you money and keep your family safe. Such damages come uninvited, so it's best to pre-plan your property protection procedures and make a list of trusted companies offering restoration and repair services. They can quickly address your building emergencies, saving you the hassle of fixing a damaged property and making appropriate recommendations for future hazards.