Without designing and creating attractive table legs to complement them, DIY table ideas are incomplete. Table legs can be created in a virtually endless variety of forms. If you enjoy doing things yourself, you've probably thought about making your own table from scratch. Even though it might initially look frightening, most DIY projects are really easy. The majority of these designs are so elaborate that placing them under plain tabletops will completely change the fixture's appearance, giving it a fantastic appearance.
Your table's legs play a crucial role in ensuring its strength and stability. The table must be stable, your pencil must not fall off, and you must be able to exert some pressure. In addition, if you're looking to add a little bit of that "wow" factor to your project, you want the DIY table legs to look amazing. Table legs can be made of a variety of materials, including wood, metal, plastic, and concrete.
To help you get started on your upcoming DIY table project, we've compiled 15 incredibly inventive DIY table leg ideas. Look over it and get your toolboxes ready!

Types Of Table Legs
There are numerous types of table legs, the majority of which have a very distinctive appearance linked to a particular design aesthetic. Straight, saber, X, U, and hairpin legs are among the most popular styles of legs available today. But you can also discover Cabriole legs, claw legs, and fluted legs.
1. Tapered Tilted legs
Any type of table leg that descends vertically in a straight line is referred to as tapered. As the leg approaches the foot, it grows thinner. Straight, fluted, reeded, and spade table leg styles are typical.
In contemporary furniture retailers, this style of leg design is almost universal. It is one of the most popular table leg designs among modern, contemporary, coastal, and eclectic home designers. They are rather easy. These table legs are straight, without any additional flares, and have a slight taper at the end. Usually formed of wood, these legs have a paler color than the tabletop. They always have an angled placement, giving your home a modern appeal.
2. Hairpin
As the name suggests, hairpin legs have a hairpin-like shape. Wiry legs made of metal that has been folded to resemble an old-fashioned hairpin are known as "hairpin legs." These are frequently mistaken for feminine table legs by people. On the other hand, the right accessories may unquestionably "man up" a person. They frequently go with chairs and are long. Bars usually have chairs with hairpin legs. The hairpin table leg has a modern appearance and is frequently constructed of steel. The leg is made of a single, heavy, solid piece of metal that has two sides that rise vertically to meet the top of the table and is rounded at the bottom. It looks like a hairpin because both sides are curved outward.
3. U Legs
A u-legged table is precisely what it sounds like. They resemble a "U" because they are table legs that are joined at the bottom. Fans of contemporary and modern home design are becoming more and more enamored with them. Although they are popular for dining tables, desks, and coffee tables seem to be where they are most frequently found.
4. Turned Legs
As they are revolved on a lathe, the table legs become turned. A thick piece of wood dowel will be turned to produce forms and nodules.
The different forms are the result of the lathe being lifted and lowered from the surface of the wood to trace a certain pattern.
5. Straight  Legs
They are exactly what they sound like: straight table legs. They are straight-down, cylinder- or rectangle-shaped table legs. There is no bottom where they taper off. They also don't spiral, oh yeah. These are frequently found in contemporary eating areas as well as offices and are thought to be a particularly stable sort of table leg. They may appear hefty, yet they are nonetheless rather sleek. They are most likely the type of contemporary table leg you may encounter.
Materials for DIY Table Legs
Tables are made of a variety of materials, sizes, and shapes. Naturally, no two materials are exactly the same, even when they serve their intended aesthetic and practical functions. So, while building or designing a table, picking the appropriate legs is essential to the overall appearance and functionality of the finished product. Learn more about the three typical materials used to create table legs in the list below, along with the advantages and disadvantages of each.
1. Wood
The most typical material used to make table legs is probably wood. Wood table legs add a natural aspect to your decor that is great for establishing a cozy, welcoming ambiance. Wood décor looks stunning whether you paint it or choose a more natural approach. Additionally, a variety of fascinating species, such as oak, maple, and cherry, are available for wood table legs. High-quality wood table legs also do a wonderful job of preserving the aesthetic appeal of your décor over time. The durability of the material helps keep numerous domestic mishaps from permanently damaging its attractiveness.
2. Iron
Cast iron may give your furniture dependable performance in addition to its attractive appearance. Good table legs must be strong and stable enough to hold the tabletop, and cast iron has both of these characteristics. Additionally, it can fend against the elements, guaranteeing that the table legs won't prematurely lose their aesthetic appeal. Cast iron is a terrific option as a consequence if you want a table that precisely balances durability and elegance.
3. Aluminum
Aluminum is another material frequently utilized to construct table legs. The first thing that comes to mind when you hear the word aluminum may be foil, yet this metal has a wide range of uses. Our aluminum table legs, for instance, exhibit the same robust performance as cast iron. However, their weight is one key difference; cast iron legs are heavier than aluminum ones. Therefore, think about purchasing an aluminum pair if you want attractive, lightweight table legs with durable performance.
15 DIY Table Leg Ideas
1. Tapered wooden legs made from reclaimed wood
If you're looking for trendy, fashionable, and distinctly modern table legs, this style is fantastic. The final result has a sophisticated, vintage feel because of the slightly tapering legs. You just need a few basic woodworking equipments to get started and finish the project. This design is straightforward and ideal for those new to DIY. Furthermore, it is simple to make these according to the directions.
2. Industrial-style metal pipe legs
Check out these metal table legs if you've ever sought strong, functional table legs. For the table's legs, you can weld any substantial piece of metal. You would need an additional press-fit piece of plastic in addition to metal and metalworking equipment for the job.
3. Hairpin legs made from reclaimed metal
The best DIY table leg projects for you if you enjoy being on top of fashion are made from hairpins. This adaptable style is simple to build and equally simple to customize to your preferences. You must properly cut out a metal pipe, which will also serve as the main component of your table legs, for most of the assignment. The majority of the tools are straightforward, so both beginners and experts may utilize them.
4. Turned wooden legs made from dowels
A piece of furniture spins around the room on its turned legs and feet. Rotating a wood dowel on a lathe produces a turned leg or foot. The wood has been beautifully formed and chiseled with nodules, swellings, and disks. Even though the materials are a little pricey, the table can be made from scratch by anyone with basic or moderate carpentry skills thanks to the excellent finish.
5. PVC pipe legs for a modern, minimalist look
We offer the answer if you're looking for a lightweight table or desk that is simple to put together and take apart. Any piece of wood may be transformed into a table or desk that fits perfectly in your home with the help of PVC pipe and a few fittings. Anything can be made out of PVC pipe, including hobby tables, train tables, light workstations, garage sale tables, and "kids tables."
6. Mid-century modern-inspired hairpin legs
The classic design of the mid-century is represented by hairpin table legs. It originated from a 1941 idea to produce a full line of wrought iron furniture. It provides a way to make robust furniture without spending as much money on material overhead. The moniker "Hairpin Leg" refers to the design of the furniture's steel wire legs. However, these fashionable styles did not dwindle with time. Even today, the majority of modern and contemporary interior decorations still use the best hairpin legs.
7. Wooden dowel legs with a painted finish
The Wooden Dowel Table is a sophisticated and flexible table that is expertly made with a straightforward solid wood frame and "dowel" legs. It is a straightforward but sturdy table with plenty of room for legs and a helpful flush table top edge with rounded corners. Its size may be adjusted, and it looks equally at home in dining rooms as in conference rooms. and you may paint or stain it any color you like. Perfect for any DIY project, with the freedom to personalize the design.
8. Metal hairpin legs with a rustic finish
Hairpin legs are incredibly adaptable and may accommodate many styles, including industrial, modern, rustic, and more! The combination of a rustic surface and steel hairpin legs gives it a very modern rustic character.
9. Angled metal legs for a unique look
These angled metal table legs are composed of high-quality metal and can support a variety of table tops. Reclaimed wood table tops look especially stunning when paired with these legs. They have a fantastic appearance and are incredibly strong and robust, and we can install them in various ways to give the table an entirely unique look! Additionally, it may be a fantastic fit for the decor of your dining area or kitchen.
10. Wooden legs with a carved design
Because they have a distinctive and attractive appearance, carved table legs are a terrific method to provide contrast in a more modern interior design. Modern designs frequently make use of a few details and edges that are sharper and straight. Table legs with intricate carvings and rounded edges are a wonderful way to enhance contrast. For a traditional, elegant, or arts and crafts design, you can also utilize carved table legs.
11. Combination of metal and wooden legs for a mixed-material look
Combining metal and wooden legs will create a style that is both contemporary and classic. Metals with a modern aesthetic, such as steel and wrought iron, are used for modern fixtures. You can also use wood for a classic, opulent look.
12. Wrought iron legs for a traditional look
These durable, substantial wrought iron table legs will give a high-quality, sturdy table base for many years to come. They are made from solid wrought iron. These wrought iron legs' timeless black appearance provides them a degree of adaptability that makes them suitable for use with any traditional decorating scheme.
13. Rustic wooden log legs
Wooden Log furniture is a sort of rustic furniture created using complete logs as building blocks. Because it is more expensive than what is regarded as standard furniture, it is frequently categorized as luxury furniture. Log furniture is frequently made to resemble "pioneer-like." Country and vacation homes frequently have log furniture. It is a common option for mountain residences and cottage dwellings.
14. Recycled metal legs for an eco-friendly option
The metal legs are a sturdy recyclable alternative for outdoor areas, banquet halls, or catering businesses.
15. Repurposed architectural element legs (e.g. spindles, balusters, etc.)
Architectural component legs instantly become the center of any eating area with an emphasis on elegance. Every piece is a need for any aesthetic thanks to the imposing turned leg style. It is a symmetric cylindrical shaft that is often made of wood. A spindle is normally constructed from a single piece of wood, and its embellishment is typically crafted by hand or on a lathe.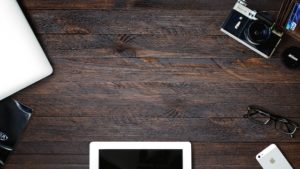 Tips for DIY Table Leg Projects
Tips for measuring and cutting materials
Recognizing tools and their best use

Use the proper equipment for the project, and read dimensions from sketches or drawings correctly.

Understand how to use tools properly and precisely examine any measuring and marking-out to guarantee the correctness
Advice for attaching legs to a tabletop
Buy four tabletop plates and hanger bolts.

Place the surface plates in the table's corners.

Attach the surface plates using screws.

Unless hanger bolts are already placed, drill a pilot hole through the middle of each table leg.

The hanger bolts should be inserted through the middle of each leg.

Attach the surface plates to the hanger bolts.
Suggestions for finishing and protecting the legs
1. Polish the furnishings
Varnish is superior to the other conventional finishes since it is one of the most durable ones. It is resistant to impact, heat, abrasion, water, and alcohol and accentuates and warms the wood's grain.
2. Finish with a Penetrating Resin
In contrast to varnish, penetrating resin finishes penetrate into the wood to solidify the fibers themselves. Penetrating resin-treated wood has a very natural appearance and feels as if it were untreated, and the grain is prominently seen.
3. Furniture covered in shellac
Of all the traditional treatments, shellac is the simplest to use. In addition to emphasizing the wood's natural grain, it creates a very delicate, mellow finish. On walnut, mahogany, and premium veneer woods, it is particularly beautiful. It is the foundation for conventional polish and works nicely.
4. Furniture with lacquer
Of all the treatments for wooden furniture, lacquer dries the quickest. Despite being extremely thin and needing numerous thin coats, it is more durable than shellac. In addition to being offered in clear form and a variety of clear stain colors, it is also offered in high-gloss, satin, and matte finishes.
5. Furnishings sealed with wax
Sometimes wooden furniture is finished with paste wax, which is frequently employed to protect finishes. The hardest, closest-grained timbers, such as maple, that have been completely smoothed out are best for this.
6. Oil-finish furniture by applying it.
A common finish for renewing wooden furniture is oil, which is made to protect the wood and bring out its natural beauty.
Conclusion
The DIY enthusiast in you will be motivated by this collection of 15 inventive DIY table leg ideas to make a beautiful set of table legs for your house. Practically speaking, all you have left to do is decide on the best alternative and decorate your house with the innovative and inspiring table leg design you came up with!